MPs link PS Belio to firm in sanitary towel supply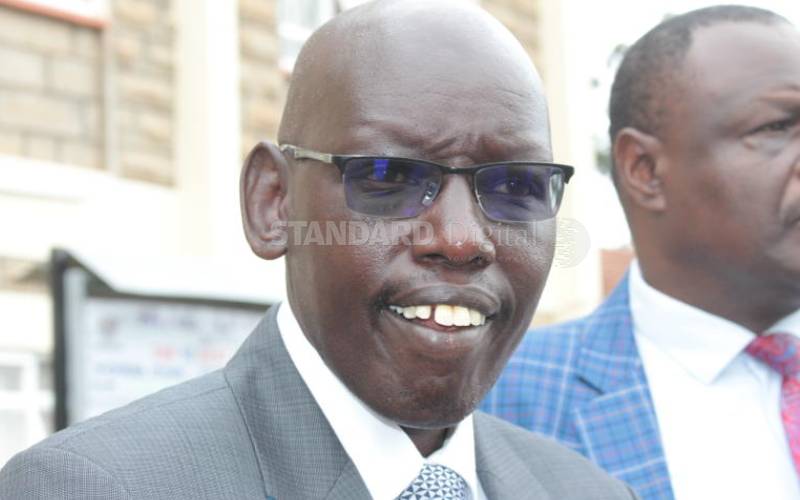 MPs have ordered Education Principal Secretary Belio Kipsang (pictured) to provide ownership details of a firm supplying sanitary towel to public schools over claims he has links with it.
Members of National Assembly's Public Accounts Committee (PAC) sensationally claimed that Dr Kipsang could be having links with Konyipad Construction.
The firm won a Sh24 million contract to supply the pads to school going children despite emerging position six in the tender.
The ministry denied lowest bidders in the contract to award other firms that quoted higher unit prices in what occasioned loss of Sh25 million in the programme.
Mavoko MP Patrick Makau questioned the PS over links with an Eldoret-based company, which he claimed shared some details with Konyipad.
"How comes Konyipad and Belion Hardware and Building Contractors share box number? Are the two firms related and do you have any links with the latter," posed Makau.
The committee chairman directed Belio to furnish the committee with more details of the firms by Friday.
Documents tabled before the committee revealed that the ministry awarded Nexhom Africa to supply pads worth Sh23 million after it emerged position three in the tender process.
Hassib Investments, Rossaby Enterprises, Paula Services, Imani Holdings and Konyipad were awarded tenders cumulatively close to Sh200 million despite not being the lowest bidder.
Auditor General Edward Ouko flagged the tenders after examination of the evaluation revealed that six bidders who quoted higher prices compared to the lowest bidders were awarded the tenders thus occasioning a possible loss of Sh25 million.
In response Belio denied any links with the two firms, stating that the reason for awarding other firms which were not the lowest bidders was to ensure the pads were delivered on time.