How to run vlogging business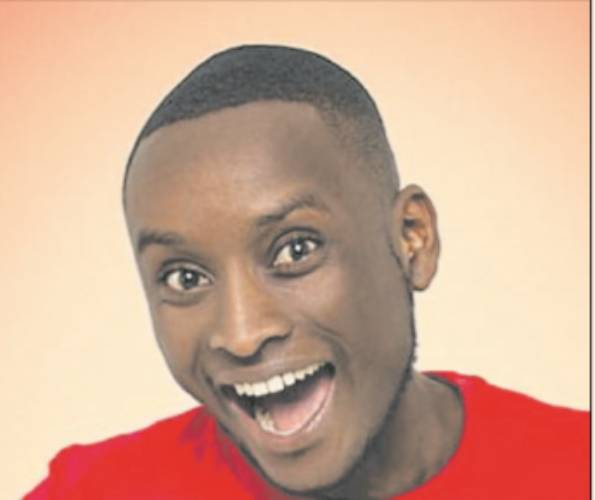 The pleasure of having a job every so often go beyond earning a handsome remuneration, but rather appeals to the satisfaction one gets when working; whether on pay or not, that is often de? ned as a hobby and it is steered by passion.
Simon Maingi, is the author and creator of Simon Says YouTube channel, one of the most popular gloves-o ff shows.
He spoke to NJOROGE KABURO on how he built and still commands a humongous audience despite spitting obnoxious chants that would have you ? red by your parent. He also draws a comparison of the two worlds of vlogging and the conventional media platforms as well as revealing why he is not quitting the YouTube ? oor soon.
NJOROGE: You spit very blunt words online, what inspires you to do that, is it really important to say what you say?
SIMON SAYS: I think it is important to always speak your truth. It just so happens that my truth is clothed in a sense of humor that is on e d g e a n d provocative. People resonate with it since my content always has a message at the end.
NJOROGE: What do your parents say about it?
SIMON SAYS: my parents have always supported me and at times they support me through prayers for me to get my common sense back. But they honestly support me since they know that I get my sense of humor from them. My dad is particularly funny
NJOROGE: How did it all begin?
SIMON SAYS: My YouTube journey begun during the digital migration. I decided to make content since all the major television stations were protesting. All this was while I was a contestant on KTNs the presenter Season 2.
NJOROGE: Who would you say are your fanatics?
SIMON: The demographic that consumes my content is 54percent women and 46 percent male. The women tend to find my sense of humor appealing and I don't mind. NJOROGE: Having tried your hand in the mainstream media when you participated in KTN's Presenter reality show, and also at one point taking your show to a local a local TV where you were assigned schedule, where do you feel you belong better?
SIMON SAYS: I love My YouTube and Facebook channel because that is where I can Simon says uncensored. But I still participate in mainstream media as a panelist NJOROGE: What did you study in the University, and
SIMON SAYS: I studied mass communication in my undergraduate. It's due to this degree that I am able to incorporate some professionalism within my content. This has also led to me becoming a lecturer at Zalego institute teaching digital media production.
NJOROGE: Where do you concepts and how do you create your content?
SIMON SAYS: initially I used to make content solely based on current events. As I grew I decided to base my content on social problems like depression and also trends on social media then I add some Simon says spunk to it.
NJOROGE: You are also a lecturer who trains YouTubers; tell us more about that and how you got yourself that role?
SIMON SAYS: I am a lecturer at Zalego Institute teaching digital media production. This course entails teaching students graphic design, photography, videography, and social media management.
NJOROGE: What basic tools do you require to kick start into the vlogging industry?
Simon says: All you need is a camera (you can even use your phone) your mouth and your awesome personality since all have unique personas.
NJOROGE: Does it pay to be a vlogger?
SIMON SAYS: Yes it does. Brands do approach vloggers who have the attention of the target audience that the brand wishes to sell to.
NJOROGE: In a nut shell how do you make money on YouTube?
SIMON SAYS: Money from YouTube comes when you cross a threshold of 1,000 subscribers. Then your channel will be monetized meaning adverts will start playing before your videos begin. Based on how long people watch the ads will depend on how much you earn from the ad.
NJOROGE: How would you advice starters in this business, what does it take to succeed?
SIMON SAYS: First start, be consistent and always make your next video better than the previous one.