New plan to stop lawyers from hiding dirty money for clients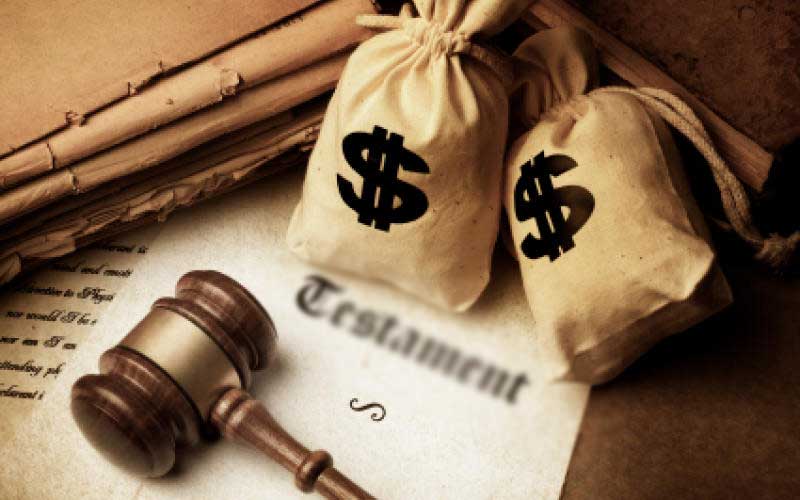 Corrupt individuals and persons handling illicit cash will no longer be able to cover up stolen wealth through lawyers if MPs amend the law regulating advocate-client confidentiality.
The State, through the Finance Bill 2019, seeks to amend sections 48 of the Proceeds of Crime and Anti-Money Laundering Act to compel lawyers to report to authorities the cash they handle on behalf of their clients.
The Bill published on June 13, seeks to designate lawyers, notaries and other independent legal professions amongst reporting entities to whom the anti-money laundering and combating financing of terrorism rules shall apply.
Currently lawyers are protected from disclosing details of transactions or even money held on behalf of their clients, an avenue the corrupt and movers of illicit money are said to exploit.
A number of individuals and firms are said to have acquired proprieties through law firms a move that keeps detectives away.
However, this may change if lawmakers pass the amendments to the law.
"Many economic thieves, plunderers and looters of public money exploited this avenue for a long time. If money is from lawful sweat and toil, why invoke confidentiality when questioned? The country cannot bleed again out of a web of well-orchestrated under cover theft," said the Directorate of Criminal Investigations (DCI) George Kinoti.
Financial reporting
According to Financial Reporting Centre (FRC) Director General Saitoti Maika, the amendments are based on vulnerabilities identified in money laundering and terrorism financing risk assessment of the legal profession.
Speaking to the Standard on phone from Miami ,Florida, USA where he is attending the Financial Action Task Force (FATF) annual general meeting, Mr Saitoti said the objective of the amendment is to ensure that lawyers carry out due diligence when dealing with non-litigation matters.
"It's imperative to note that law firms have previously been implicated in various corruption scandals and cases before court as having been used to hide stolen public funds. Similarly, a lawyer was charged with being complicit in the recent Dusit D2 attack," said Saitoti.
He hailed the proposed amendments as a milestone in the war against corruption.
"It is a move in the right direction, particularly in the fight against corruption and laundering of proceeds of theft of public funds. The matter was identified as the only remaining deficiency in Kenya's anti-money laundering regime to meet FATF international standards," he said.
The amendments will address conveyancing, opening of accounts or investing on behalf of clients to ensure that lawyers are not handling proceeds of crime.
"They (lawyers) shall be required on the same principle as banks to reports with the FRC based on their own judgment. This shall insulate them from prosecution if it turns out that they have handled proceeds of crime and reported accordingly," he said.
According to FRC, the lawyers' reports will remain confidential and shall not mean that they void any transaction. The lawyers shall continue taking instructions from their clients pending FRC determination of their reports.
The reporting is safeguarded under provisions of section 8 and 13 to ensure that any reporting entity is protected from unauthorized disclosure to the affected client.
A number of lawyers have raised fear that the new provisions may infringe on their relationship with clients. However, FRC has refuted this.
"The perceived infringement of the client advocate confidentiality is protected under section 18 but is equally limited under the Evidence Act," said Saitoti.
Kenya is scheduled to undergo an international anti-money laundering and countering financing of terrorism assessment in 2021 to be conducted by the regional anti money laundering group.
The FRC is also in the process of applying for membership to Egmont group, a global association of Financial Intelligence Units.
The proposed amendments are expected to raise Kenya chances for admission to the group whose main objective is to enhance money laundering intelligence and information sharing among members.
Law society
Yesterday, Law Society of Kenya (LSK) President Allen Gichuhi said he could not comment on the proposed amendments saying he was out of town.
"We will be able to give you the LSK's position today, given that we had already done a paper and presented the same to parliament last year," he said.
Besides financial institutions such as banks, forex bureaus, Saccos and insurance firms, other entities required to report their client transactions include casinos (including internet casinos), real estate agencies, dealers in precious metals, dealers in precious stones, accountants who are sole practitioners, partners or employees within professional firms, non-governmental organisations as well as trust service providers.