Survey reveals types of jobs Kenya's self-employed do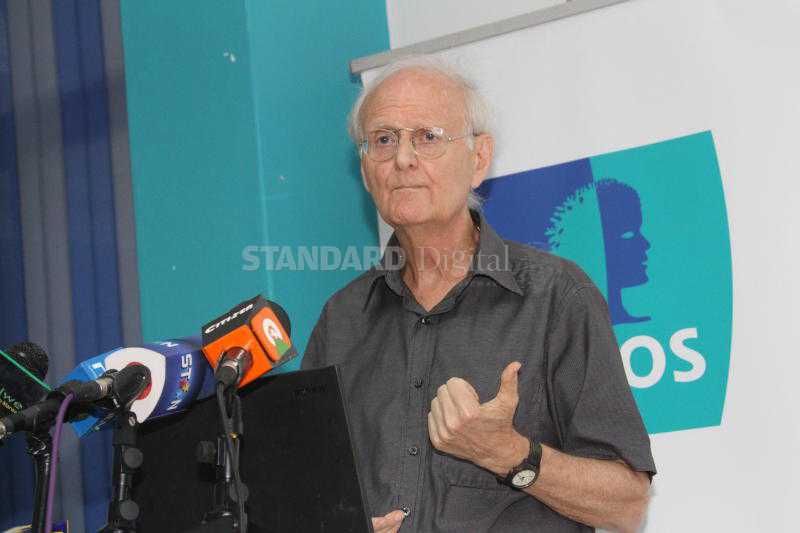 NAIROBI, KENYA: Majority of Kenyans are self-employed going by the statistics released on Wednesday by research firm Ipsos.
The demographic profile of employment status in the country shows that 45 per cent of Kenyans are self-employed while 12 per cent of the population are peasant and similar per cent being un-employed.
Those employed in the private sector stands at 11 per cent while casual labourers are at 9 per cent while the Non-Government Organizations absorbs one per cent and student population stands at 4 per cent
According to the survey, main source of self-employment are foodstuffs kiosk, agriculture produce marketing, general goods kiosk, livestock marketing, boutique, hairdressing, transport, builder and in the mechanical repairs.
The second quarter survey sampled 2,016 individuals aged 18 and above between July 25 and August 2.
"Fieldwork for this survey was conducted between July 25 and August 2. During after that time several developments occurred whose full impact may not be reflected in some of the results reported in this survey," Dr Tom Wolf, Ipsos Research analyst said.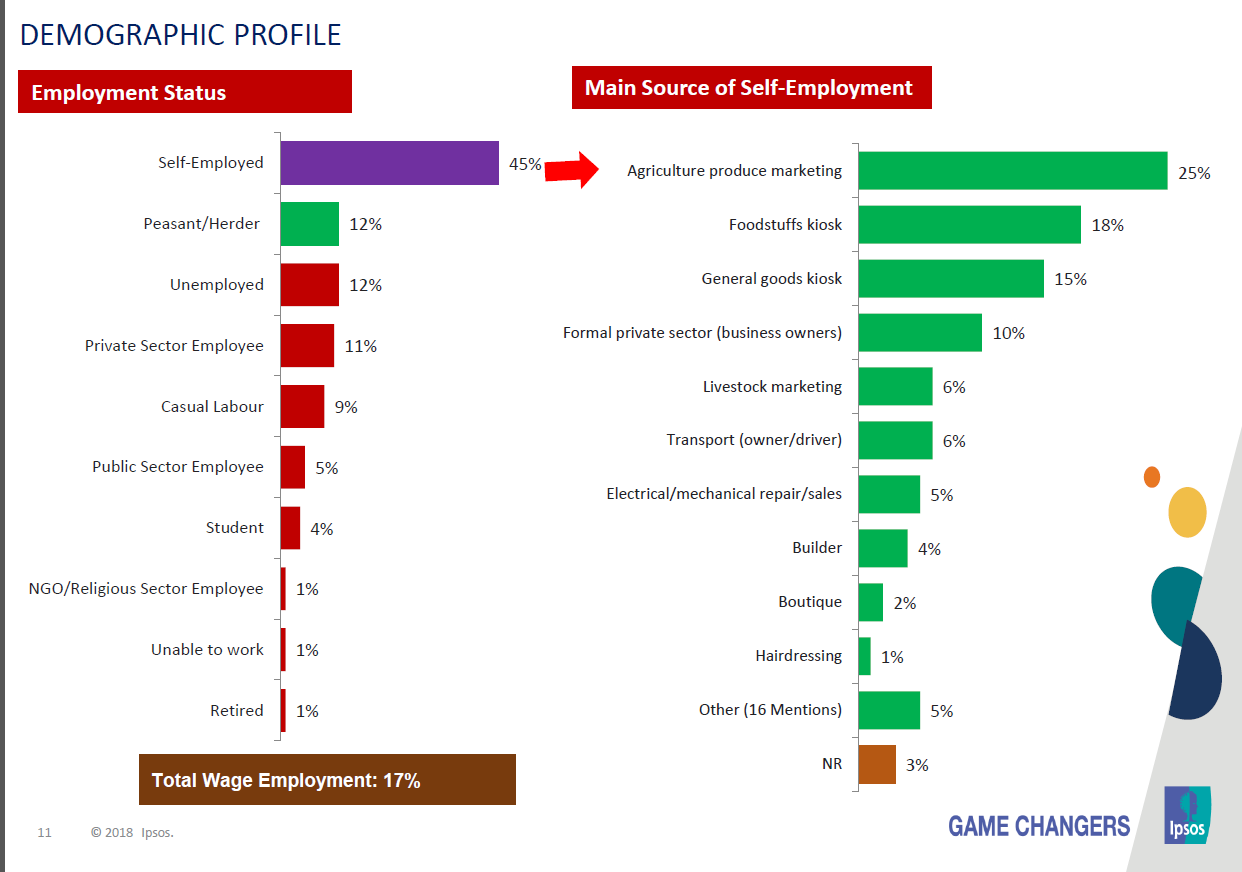 33 per cent of the unemployed Kenyans polled said they still earned money through casual manual labour, selling produce, handouts (begging) and through gambling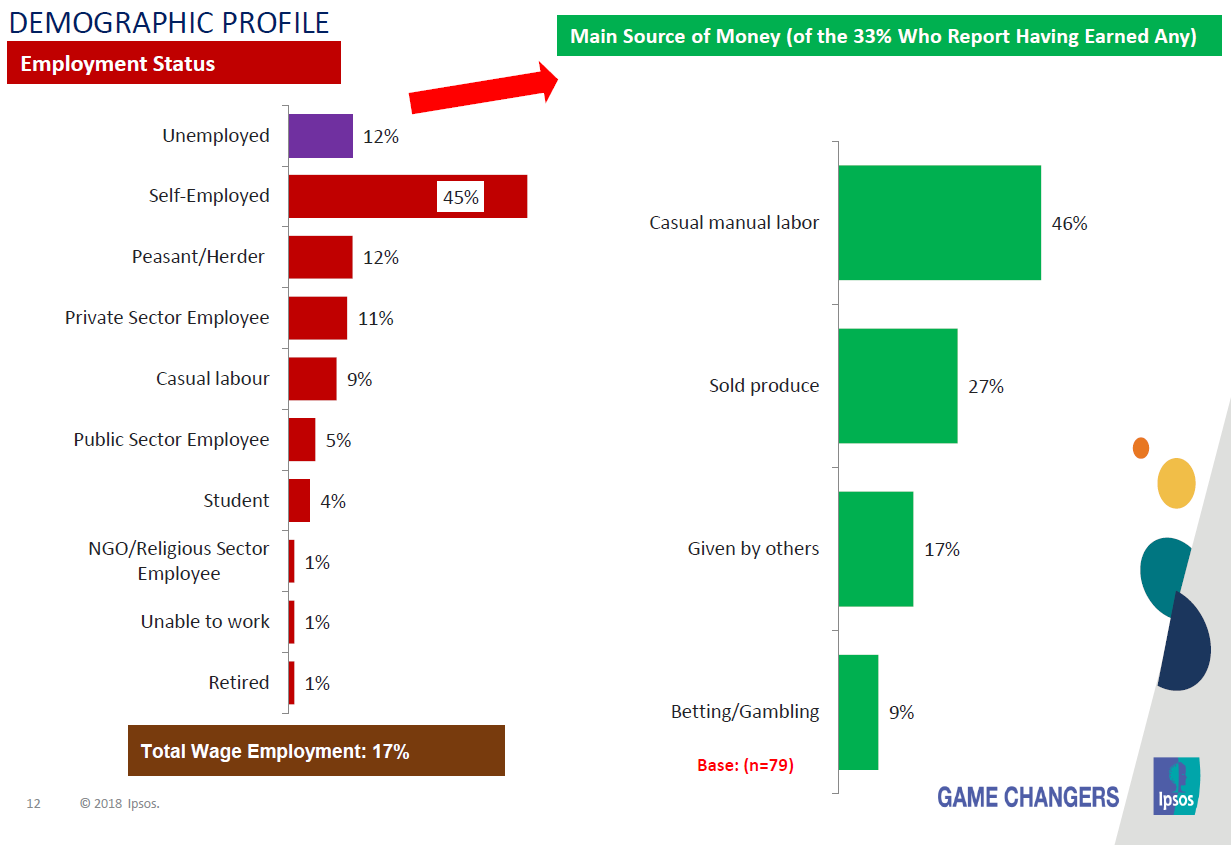 The new survey also indicated that 59 per cent of Kenyans believe the country is headed in the wrong direction leaving only 28 per cent to believe that the country is headed in the right direction. But the survey shows that 51 per cent of Kenyans believe President Uhuru Kenyatta is sincere in the fight against corruption. 41 per cent of Kenyans said political protection was the greatest impediment to the graft war.