Huduma centre launches shift working programme to provide services for longer hours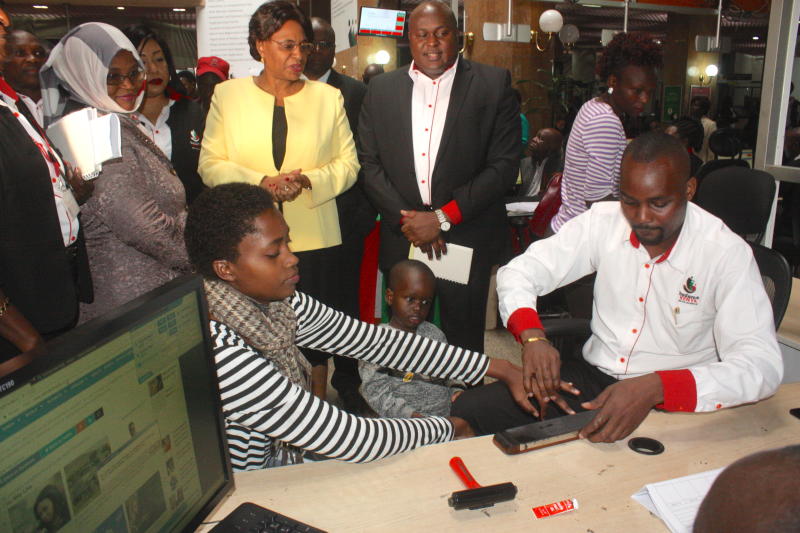 Huduma Centres will operate in two shifts to ensure longer working hours.
The first shift is expected to run from 6.30 am to 1.30 pm and the second from 1.00 pm to 7.30 pm.
There will be an overlap of 30 minutes to ensure proper handing over from the first shift to the second.
The shifts will run from Monday to Friday, according to Public Service Cabinet Secretary Margaret Kobia, who made the announcement yesterday.
Besides providing the public services for longer hours, the programme is also meant to create flexible working hours for public servants.
The programme will be on a three-month pilot at GPO and City Square centres.
Prof Kobia lauded Huduma Centres saying they have enhanced access to government services and are spurring economic growth.
"Public service organisations are turning to innovation as an effective means of modernising their operations and breaking new frontiers so as to improve service delivery. This will make them remain relevant in the global arena," said Kobia.
She said all counties have Huduma Centres and promised to engage regional governments in providing extra services and have more centres within their regions.
Kobia challenged the government ministries, departments and agencies to ensure sufficient staff at their counters in line with optimal staff levels and provide required back-office support.
"I have no doubt in my mind that the launch of the shift working system, through the extended working hours, will go a long way in offering excellent services to our citizens," said Kobia.
Kenya will, in November this year, celebrate five years since Huduma Centres were launched.
Huduma Centres offer various services including issuance of Duplicate ID cards, police abstracts, police clearance certificates, birth and death certificates.
They will also offer Kenya Revenue Authority, National Social Security Fund services, National Hospital Insuarance Fund, Higher Education Loan's Board and Ethics and Anti-Corruption Commission services.