Global analysts rank Kenya debt fifth highest in Africa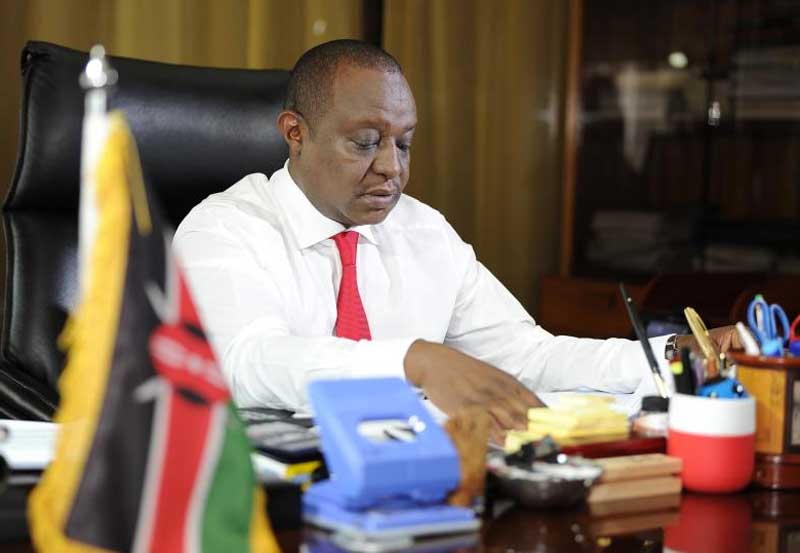 Kenya's debt portfolio currently standing at Sh4.7 trillion is ranked the fifth highest in Africa, according to a new report underscoring the fiscal burden placed on taxpayers.
Analysts at the Institute of Chartered Accountants in England and Wales (ICAEW) warned that Kenya's current debt level posed a threat to the country's economic recovery besides having the potential to stall growth.
In its latest Economic Insight Report for Africa released yesterday, ICAEW placed Kenya fifth behind Gabon (70 per cent), Ghana (70 per cent), Egypt (96 per cent) and Mozambique (115 per cent).
This compares to Kenya's debt to GDP ratio, which stands at 60 per cent.
"The pace of public debt accumulation and the lack of a clear communication strategy regarding the government's plan to address deficits have raised concerns about the sustainability of Kenya's public finances," read the ICAEW report.
Five years
Kenya's public debt has more than doubled in the past five years, sitting at Sh4.6 trillion as at the end of 2017. Some 20 per cent of this increase was recorded over one year alone.
This is especially of concern to foreign investors who hold the largest portion of Kenya's debt and will be closely monitoring how the Government manages the portfolio to ensure their investments are not at risk.
"The affordability of external loans will be determined by the yield demanded by investors, which in turn will be determined by perceptions of whether Kenya is able to keep its fiscal house in order," stated the report.
Earlier this year, the IMF reported that Mozambique would be defaulting on servicing $2 billion (Sh200 billion) debt over the next five years.
The inability, the report said, was occasioned by low tax revenue collections.
In 2016, the IMF and Western donors withdrew budgetary support for Mozambique following revelations of undisclosed debt by the authorities, leading to a collapse of the country's currency.
Analysts at ICAEW reckon that base on Kenya's high debt level, external donors and investors are likely to pile pressure on Kenya to present a clear debt servicing plan.
Game plan
"Investors allowed for the distracting effect of elections when it comes to fiscal policy formulation communication, but now that elections are over the government has to clearly communicate its fiscal game plan," explained the think tank report.
The report comes a day after National Treasury officials once again found themselves on the defensive, insisting the Government had maintained a healthy window to service its debt that is now approaching the Sh5 trillion mark.
"There is still a lot of space between 50 per cent and 70 per cent of GDP," explained Treasury Principal Secretary Kamau Thugge.
"The difference is just debt amortisation and roll-over," stated Treasury Cabinet Secretary Henry Rotich, while insisting that reports around the country's debt burden were exaggerated.
"Every year debt is rolled over and that is not considered expenditure... because strictly speaking, expenditure is what will be incurred on goods and services," he said.