Financial crimes rise worries experts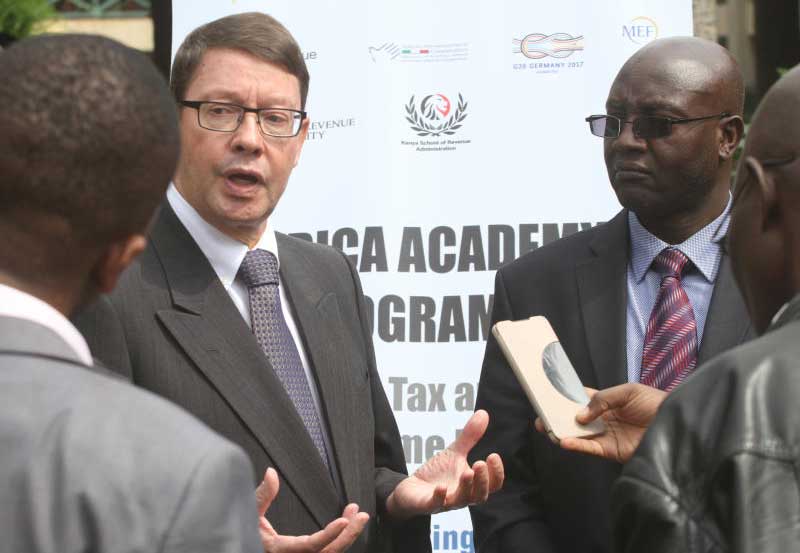 Investigators of tax fraud and related financial crimes have gone back to class as they step up the war on the illicit practices.
The crimes are estimated to cost the debt-ridden African continent more than $50 billion (Sh5 trillion) annually.
This even as African economies, including Kenya, bleed billions of shillings in tax evasion, money laundering, bribery and corruption, leading to poor public services and soaking in of debts.
Programme Manager at Organisation for Economic Cooperation and Development (OECD) Juergen Leske said yesterday the development in technology had made it increasingly challenging for investigators to combat illicit financial activities.
Speaking in Nairobi during the launch of a two-week Africa Academy on tax and financial crime investigations, Mr Leske said digital economy had created borderless businesses whose crimes could not be uncovered by a single agency.
"With digital economy, tax crimes have become more rampant. We now need a multi-agency approach on financial crimes. We cannot afford to continue to work in silos and keep critical information from other agencies," said Mr Leske.
The programme, which brings together 48 investigative officers drawn from 18 African countries, seeks to equip the participants with new skills and techniques required to conduct modern financial investigations.
According to the 2015 Thabo Mbeki report on illicit financial flows from Africa, the continent loses in excess of $50 billion (Sh5 trillion) annually to illegal transactions.
Kenya Revenue Authority (KRA) Commissioner for Intelligence and Strategic Operations Githii Mburu said those involved in economic crimes were now more sophisticated and investigators, therefore, need to seal the knowledge gaps that have been created by digital economies.
He added that those involved in illicit financial activities had resorted to threats, blackmail, sabotage and even frustrating court processes.
"They steal the money and use the same money to frustrate investigations," said Mr Mburu.