Kenya Re chief seeks Sh82m over 'unfair' sacking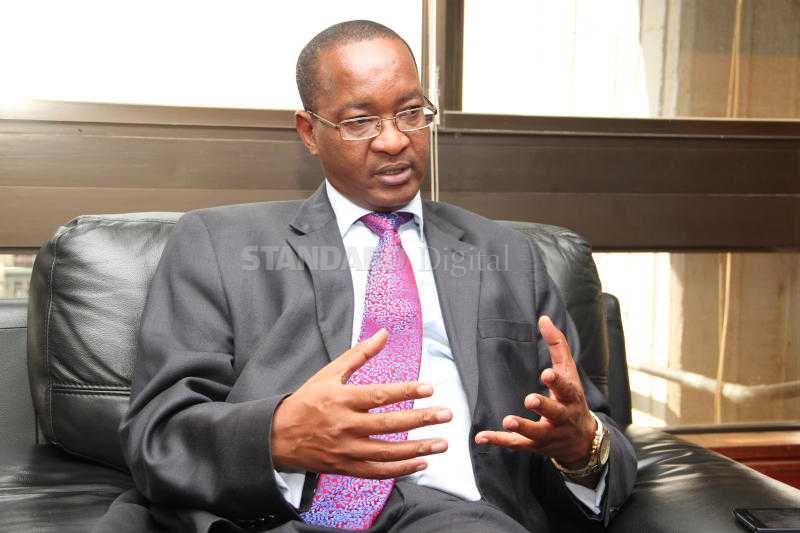 Sacked Kenya Reinsurance Corporation Managing Director Jadiah Mwarania is seeking Sh82 million compensation for what he terms "unlawful" termination.
Through lawyer Judith Guserwa, the former MD claims that Kenya-Re failed to grant him a fair hearing prior to his sacking on March 12.
He wants the court to order his reinstatement.
Mr Mwarania said he had been out of employment and had suffered losses.
When the matter came up for hearing yesterday, Justice Byram Ongwaya extended the orders restraining the corporation from replacing Mwarania pending the hearing and determination of the suit.
Through lawyer Chacha Odera, Kenya Re sought 14 days to file a response.
Kenya Re has disputed Mwarania's allegations and stated that his employment was justifiably terminated for poor performance.
The corporation said it could not reinstate him or consider his termination as unfair or wrongful.
"My contract was far from over with 37 months remaining and the action by Kenya Re was aimed at shortchanging and threatening my career with serious but fictitious allegations of non-performance," he said.
Mwarania said he had filed all the documents and urged that the matter be determined before the corporation holds an AGM meeting on June 16.
His lawyer said they had already obtained the orders staying any new appointment, advertisement or recruitment of another managing director pending the hearing and determination of the petition.