How search for perfect job can stunt a young career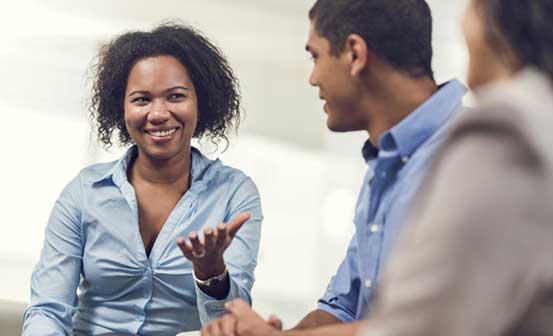 NAIROBI: Many college students are eager to get into the job market and start building their careers. They imagine a robust, fun-filled life with a good salary, and the freedom to live their dreams after years of hard work in school.
However, these hopes are soon shattered the moment they enter the job market. They soon realise that getting a job is not easy, and even when if you do get lucky enough to land one, the package offered is in many cases way below expectations.
Talk of allowances, off days, leave schedules and working hours may also be a far cry from the mental image of the realities of the workplace that fill the minds of many young jobseekers.
Consider Robert, for instance, who recently got a job as an office assistant at a local firm. His letter clearly states that he should work between 8am and 5pm. However, he realised that the earliest he has ever left the office was 7pm. He now feels that he is getting a raw deal and is contemplating leaving the job altogether.
Yet, situations like Robert's are more the norm than the exception. The average workplace is riddled with challenges. Most companies are struggling to cope with emerging challenges and increased customer expectations.
Pressure to deliver
Further, customers are hard to come by and working capital is low. As such, many employers cannot afford to hire the optimal capacity of employees, which means existing staff have to do a lot more to help the organisation meet its needs. And even under these conditions, the pressure to deliver remains high.
Veteran career builders understand this situation better than most young entrants. So what can be done?
To start with, you must realise that you are newly out of school and must behave as such — do not begin thinking society owes you. Have a crystal clear objective for your career. Think about where you are and where you want to be. Be aware of the sacrifices you will have to make to get there.
At the job search stage, be ready for any entry level job; do not reject all opportunities as you waiting for that dream job. Remember that you have to be prove yourself first to land a dream job. You do this by gaining as much experience as possible.
Once you land a job, focus on learning and getting better. Focusing too much on your personal welfare is both selfish and short sighted. Give yourself time to get well acquainted with the workplace before starting to make demands. Working long hours and on a lower than optimal pay is a small sacrifice for your long-term success.
Stop looking around for ideal places to work in. Rather, focus on building yourself up as a brand premised on hard work and achievement. Consider every challenge you encounter a learning point. Quit complaining over small issues and seek genuine progress for yourself and your employer. Always look at your employer as a friend, not a foe.
Keep in mind that countless other people have gone through what you are going through and have emerged victorious. The power to succeed, therefore, is in your hands. Make a conscious choice to be a winner.
The writer is a human resource and careers specialist at Peoplelink Consultants. [email protected]