Five ways to make a lasting first impression at an interview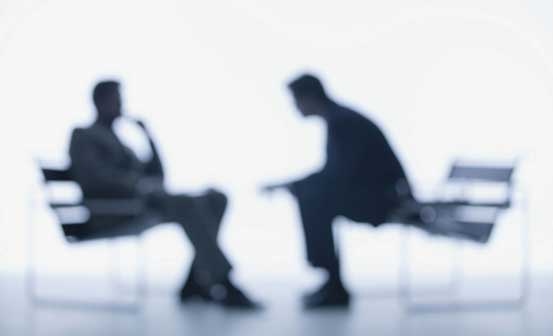 NAIROBI: We all know how crucial first impressions are when looking for a job, but most times, our focus is on what questions will be asked, what stories best describe our attributes, and how attractive the CV looks.
However, before you get the opportunity to answer any questions, share anecdotes or pass on your CV, you will have to convince the interviewing panel that you are someone they would want to work with. Right from the door, before any words are exchanged, you are being assessed for your suitability to the job.
According to Mary Muhia, a psychologist, many job applicants are not aware of the impressions they create, which can prove costly to their career growth. Further, they tend to focus on only one area, leaving out many other important non-verbal cues.
"Generally, most job applicants focus on looking presentable in their dressing, thinking this is where they can impress," Ms Muhia said.
However, even what applicants believe is good dressing can be interpreted negatively, which is why it is important to have as much going for you to begin with as possible.
First, get to the interview early. If you are running late, let your interviewers know before time, rather than keeping them waiting and then offering your excuses.
Second, be courteous to everyone you meet, not just the recruiters. Right from the receptionist, offer a wide smile and handshake. You never know, she or he might just sway things in your favour after an interview by reporting that you were friendly, confident and sociable.
Third, be organised. Have your CV, reference letters and academic certificates neatly arranged and easily accessible. Do not give yourself the room to fumble through an overly packed purse or briefcase looking for important documents. It will leave you flustered and give the recruiters the idea that you are disorganised.
Fourth, keep your baggage to a minimum. Do not walk in chewing gum or with a mug of tea. This will be an eyesore, and you do not want the interviewing panel to be distracted as you talk about your suitability for the job.
Finally, look the part. Keep your jewellery to the basics, cover up any tattoos and dress formal. Avoid overpowering colognes, heavy make-up and bizarre hairstyles.
Muhia added that many young job applicants tend to show a degree of rebellion against corporate dress by wearing what they like.
"However, what these applicants fail to understand is that the individuals in the interviewing panel may be parents dealing with problems of teenage rebellion at home, and would not consider a casual look cool," she said.
And once the interview gets going, keep gesticulations to a minimum to avoid showing signs of anxiety, do not slouch, maintain eye contact, be audible and stay conscious of your body language.
Now you're talking: Why language matters at work
The job market today is awash with thousands of people looking for gainful employment. They are armed with great certificates to showcase their proficiency and expertise to any willing employer.