How to tackle moonlighting in the work place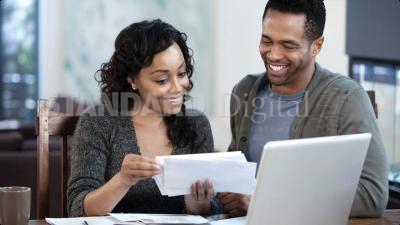 NAIROBI: The practice of employees working for more than one employer is common in developed economies such as the United States, United Kingdom among others. However, moonlighting, as it is commonly known, is slowly becoming a common feature in Kenya's workplace, with professionals such as doctors and lecturers taking the lead.
Largely attributed to harsh economic times, unemployment, declining benefits and shrinking working hours in advanced countries, there are however policies in place to address the same. In a developing economy such as Kenya research on this is not yet established. As it slowly finds its way into the workplace, moonlighting is, however, becoming a sticky issue, further compounded by unclear policies on how to address it.
Primary employer
There are employees who would either form companies dealing in the same services as the primary employer or work for a competitor. At the end of the day, this will result in conflict of interest and how to handle it is critical to ensure there is no conflict of interest.
Kisii University Lecturer Nyakundi Onsongo attributes this to failure by some organisations to offer competitive packages to retain employees. "Some firms do not have enough resources to hire expertise on permanent basis and besides, the retirement benefits might keep them off," he notes.
Balancing between two or multiple jobs lead to fatigue, lack of sleep and poor concentration, leading to poor performance. "Some lecturers are always on the road as they travel to different campuses and this ultimately compromises their productivity," he argued. A consultant with Career Care Mary Mwaniki observed that in circumstances when an employee has a secondary employer, it means all is not well with the primary employer. "That is a clear indication that there is no job satisfaction and it means that the employee is there to draw a salary and not for the overall good of the company," she argues
Onsongo concurs with Ms Mwaniki, saying an employee going for another job rather than the primary one indicates lack of recognition and appreciation to the work place. "Failure to listen to new ideas will make an employee look elsewhere where the ideas will be accepted and in most cases, once implemented, they have proved worthwhile," he argues.
He notes that this makes innovative and talented employees to quit with their ideas, if nobody is willing to listen to them. This means the employee would want to spend more time at the secondary employer because they feel wanted and motivated unlike in the primary employer.
Exemplary services
Interestingly, Onsongo singles out medical doctors who offer exemplary services at their private practice but fail to replicate the same in public hospitals - their primary employers.
However, the question whether to disclose to your employer that you have another side job during the recruitment stage is vital.
"No employer will treat you with confidence when you are working with another company and your career growth is on the rocks," observes Mwaniki. She says that it is thus advisable to disclose to your employer that you have another job so that it is easier to handle any emerging conflict of interest. And it is even more sensitive when one is moonlighting with a competitor of the primary employer.
Though research indicates that doing two or multiple jobs provide one with invaluable experience and skills to deliver better results, Mwaniki disagrees with the argument. "This might lead to the fear of leaking sensitive information to the moonlighting employer as it might work against them and no serious manager will be comfortable with this," she notes.
Mwaniki advises employers and managers to treat employees well and give them enough time and space to express themselves freely. "Once this is lost, majority tend to look for something to direct their energies to and this does not augur well with the primary employer's objectives," she noted.