Joyce Juma: From maternity leave back to karete court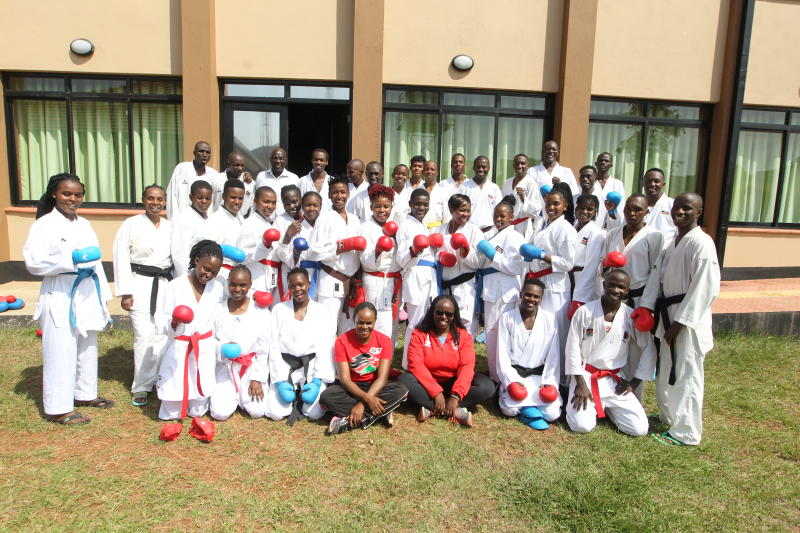 Experienced karateka Joyce Juma believes Kenya has what it takes to win all the medals in the Union of African Karate Federations' (UFAK) Region East tournament that officially kicks off at Kasarani Gymnasium today.
The week-long event that started with referees and judges training on Tuesday and Wednesday, will end on Saturday.
But having made a comeback to the court at the World Championship in Dubai in November last year after a maternity leave, Juma, who has been in the game for over 17 years, says the national team is more than ready to stamp its authority in the tournament.
"We are mentally and physically prepared. We are ready for the championship. The preparations have been tough but very rewarding; we have been training together for the last three months and we are here now," said Juma.
"I have won a couple of gold medals in this competition. I however took a two-year maternity break and I just got back last year. My first tournament was the World Championship in November. So, this is my second international tournament since I gave birth to my son. But I can promise you for sure all the gold medals will remain here at home."
Asked why she returned to the game after giving birth, Juma, who will be competing in the female under 68kg category said: "Well Karate is an art and it is something you can't run away from. It's amazing, especially for women; it keeps you fit, teaches you discipline and self-defense. Personally, it's a therapy for me and that's why I had to come back.
"I would like to encourage young women to join martial arts (Karate) because it gives a lot especially the self-defense bit. Living in a cruel world out there at least you should have something to defend yourself with. And again like I said earlier, it's a therapy; it makes you feel good afterwards."
Seven countries including hosts Kenya, Rwanda, Tanzania, Ethiopia, Madagascar and Sudan will participate in the regional tournament that is making a comeback to the country for the first time since 2009.
Kenya will be represented by 58 karatekas in the tournament that will feature juniors, cadets and seniors categories.
But Kenya Karate Federation (KKF) treasurer Biutha Mosomi says they are yet to get funding for the tournament from the government.