Why Twitter accounts are deactivated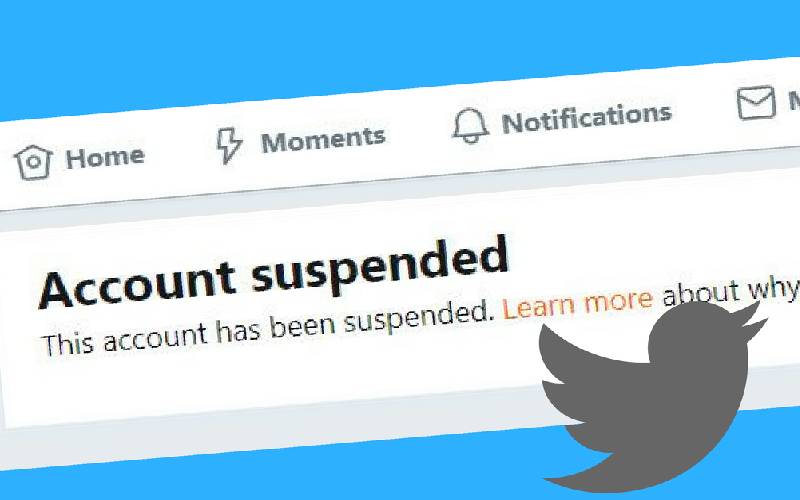 Kenyans were shocked on Friday morning after it emerged that President Uhuru Kenyatta's Twitter and Facebook accounts had been deactivated.
Chief of Staff in the Office of the President Nzioka Waita said the social media accounts of the President were suspended to allow remedial measures.
But many Kenyans are asking why one's account can be deactivated or suspended.
Rule Violation
If a Twitter account user violates rules such as being spammy or fake, posing security risks for Twitter and other users, the account is automatically suspended.
If the account faces threats of being hacked or compromised, Twitter goes ahead to suspend it until it is secured. This is meant to reduce potential of malicious activity that can be caused by the compromise.
Abusive Tweets or behaviour can lead to one's account being locked permanently or temporarily to avert possible abusive behaviour such as impersonations.
Can one unsuspend their account(s)?
Yes. If your account has been suspended, you can file an appeal to Twitter to have it reactivated.
Twitter's statement on the subject reads, "Sometimes a real person's account gets suspended by mistake, and in those cases we'll work with the person to make sure the account is unsuspended. First, log in to the account that is suspended. Then, open a new browser tab and file an appeal."