Balloon powered internet project on course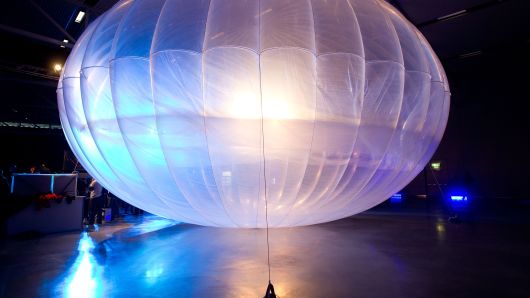 NAIROBI, KENYA: Balloon powered internet on Telkom's network has inched closer to reality
On Wednesday, Loon, the Alphabet Company working to launch the project announced that it has secured necessary regulatory approvals and has begun importing and installing ground infrastructure.
With the progress, Loon and Telkom expect to begin conducting initial tests with balloons over the country in the first half of 2019.
Loon's Chief Executive Officer (CEO) Alastair Westgarth says that Loon and Telkom are working collaboratively with governmental agencies to bring Loon's service to Kenya.
"Together with Telkom Kenya, we have been working in close collaboration with the Kenya Communications Authority, Civil Aviation Authority, and others to secure the needed approvals to usher in Africa's first-ever deployment of this innovative solution to connect unconnected and under-connected communities. We are grateful to these agencies for their support, collaboration, and innovative approach to expanding connectivity," said Westgarth.
Telkom said in a statement that it remains focused on bringing innovative products and solutions to the Kenyan market.
"Our association with Loon, will see us partner with a pioneer in the use of high altitude balloons to provide LTE coverage across larger areas in Kenya. This collaboration represents another important step towards Telkom's quest to provide data in under-served locations across the country."
The regulatory approvals allow Loon to host Telkom spectrum on its stratospheric balloons; utilise millimeter wave spectrum to send connectivity from the ground to balloons overhead, and import and install ground infrastructure. Thus far, Loon has worked with Telkom, Nokia, East Africa Data Centre, and Liquid Telecom to install ground stations in Nairobi and Nakuru.
Loon's solution works by beaming Internet connectivity from these ground stations to a balloon 20km overhead. From there, the signal can be sent across multiple balloons, creating a network of floating cell towers that deliver connectivity directly to a user's LTE-enabled device below.
The unusual hustlers' den
Nairobians stop by to buy cabbages, onions, potatoes and other produce as they go home. That's the real trickle-down effect; they leave some money mas