Kenya targets green energy sufficiency by 2020, Uhuru says
SCI & TECH
By PSCU | November 13th 2018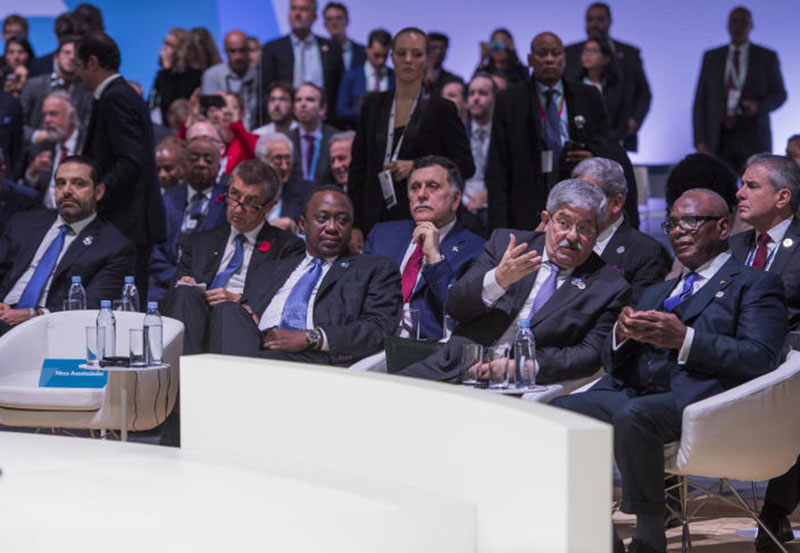 Kenya is seeking to attain 100 per cent transition to green energy by 2020, the President has said.
President Uhuru Kenyatta said the country would boost investments in the renewable energy sector, to address climate change.
Renewable energy makes up 70 per cent of Kenya's installed electric power capacity, he said.
The President added that the aggressive investments to reach this figure were made simultaneously, with Kenya almost tripling the size of its population served by the electricity grid to over 60 per cent.
"Our target is to attain 100 per cent green energy sufficiency by 2020. We will do this while we achieve 100 per cent access to power for our population, and sharply lower costs to industry to aid our manufacturing push," said President Kenyatta.
Uhuru spoke on Sunday during a roundtable discussion on 'don't drop climate efforts' session of the Paris Peace Forum in France. Djibouti President Omar Guelleh and his Republic of the Congo colleague Denis Sassou Nguesso attended the forum.
Uhuru said Kenya's investment in green energy was proof that doing the right thing was a chance to offer immense opportunities for business growth and enhancement of citizens' quality of life.
The President challenged industrialised countries, especially in Europe, where sustainability has been embraced, to support green energy investments in Africa. Doing so, he said, would reduce and even reverse the effects of climate change while delivering jobs and opportunities that will strengthen security and stability in the continent, and beyond.
"To do even more, we need support from the Green Climate Fund and other mechanisms to enhance our green energy capabilities and accelerate adaptation and (reduce) the impact of climate change," said Uhuru.
He said Africa was not among top producers of greenhouse emissions, but it was the champion of sustainability because countries know the painful price of inaction.
"It is driving patterns of movement and reaction to unusual and destructive weather patterns that are leading to mass violence, lost livelihoods, and a resulting appetite for large-scale migration," he said.