Kenya Pipeline upgrades oil storage facility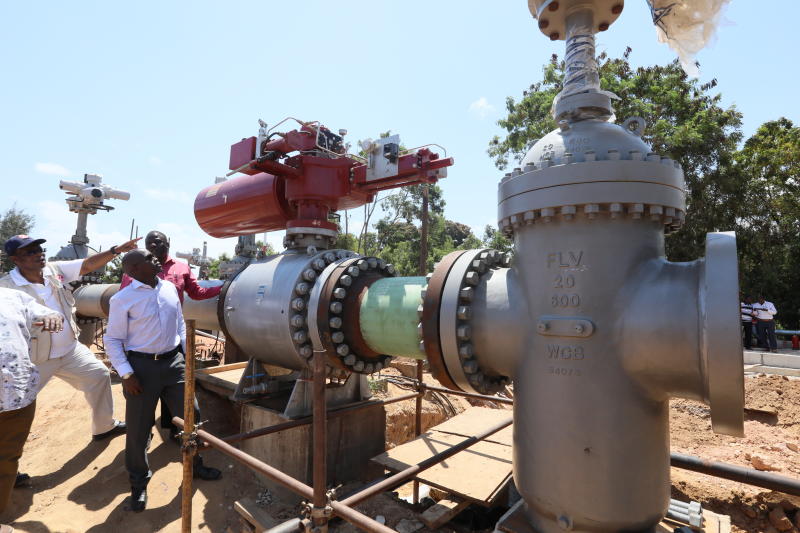 Kenya Pipeline Company (KPC) has increased its capacity for storage of diesel and petrol by more than half.
This comes as the oil firm struggles to reclaim its lost market share in the region.
This resulted in export volumes going down by three per cent to 2.7 tonnes in June 2017 compared to 2.8 million tonnes recorded in the previous year.
The firm, which had hitherto been prone to fuel stock-outs, said in a statement yesterday that it has completed the construction of four storage tanks at a cost of Sh5.3 billion.
New capacity
According to the company, the additional tanks with a capacity of 133 million litres of fuel have more than doubled the storage capacity of diesel and super petrol from the current 100 million litres to 233 million litres, hence providing capacity for receipt of higher volumes of fuel.
"The new 20-inch pipeline will ensure reliable transportation in the region over the next three decades," the statement read in part.
KPC Managing Director Joe Sang said the new tanks will enhance operational flexibility and increase tank turnaround at the Kipevu oil storage facility in Mombasa. Construction of the tanks, located at KPC's Nairobi terminal commenced in November 2014, following the award of the contract to an Indian Company, Prashanth Projects Ltd.
While inspecting the new tanks last week, Cabinet Secretary for Petroleum and Mining John Munyes said that the tanks will increase KPC's overall storage space by more than 20 per cent from the current capacity of 612.3 million litres to 745 million litres.
"KPC has addressed the problem of insufficient ullage, which limited economies of scale as far as petroleum supply logistics are concerned. We are talking of a bright future in national and regional petroleum trade," said Munyes.
Ocean tanker owners charge marketers demurrage penalty of about a shilling per litre due to insufficient ullage. Demurrage charges are incurred when vessels wait at Mombasa port to discharge fuel into KPC's system because of insufficient capacity.
According to KPC, the new facilities will adequately serve Kenya and the region's oil demand projected to reach 11.4 billion litres in 2020.