New technologies put you at risk of fraud, users warned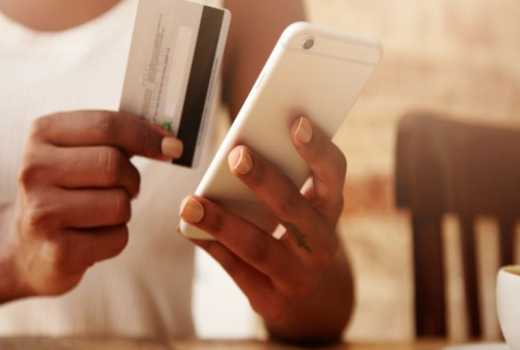 Users of digital payment services should tread with caution when transacting online to avoid being trapped by escalating fraud, the Kenya Bankers Association has warned.
The bankers' lobby said the uptake of digital payments had increased significantly, boosted by mobile, online and card technology, but required vigilance to stop fraudsters intent on making the platforms their playing ground.
KBA Chief Executive Habil Olaka said even though emerging technological trends had enhanced service delivery and customer satisfaction; risks had also increased.
"It is important to be cognisant of new challenges arising from the integration of technology in service delivery. Customers may have to treat their mobile phones with the same discipline they give to their wallets," he said.
"Technological innovation has brought about convenience. But the downside lies in inevitable attempts by fraudsters to exploit vulnerabilities and compromise security, particularly in transactions."
Speaking yesterday during the launch of the annual Kaa Chonjo campaign that seeks to educate the public on using payment platforms in a secure manner, Mr Olaka said fraudsters were always seeking ways to capitalise on customer mistakes as they transact.
He said multiple channels of transaction provided opportunities for fraudsters to compromise them and that this called for customers to be smart even as they enjoy the convenience of digital transactions.
Olaka said fraudsters were shifting from ATM card skimming since the implementation of EMV standard, which introduced chip and Pin technology in 2014.
"Fraud trends have shifted to new areas. For instance, identity theft in mobile and online platforms has scaled up, creating new challenges for financial service providers and consumers," he said.
The month-long campaign, which is being carried out in partnership with Visa, Safaricom, PesaLink, and Retail Trade Association of Kenya comes against the backdrop of reports pointing at increased financial losses through fraud.
The director of risk at Visa East Africa, Nita Omanga, cautioned customers against leaving their phones unattended or in the hands of children since it could pose a threat to their bank accounts.
"We need to accord the mobile phone the security that is needed. It is no longer just a tool for communication. Customers must be cautious of who to give it to. Accessing free Wi-Fi could pose another risk to attacks," said Ms Omanga.