Kenya hosts Africa's first software centre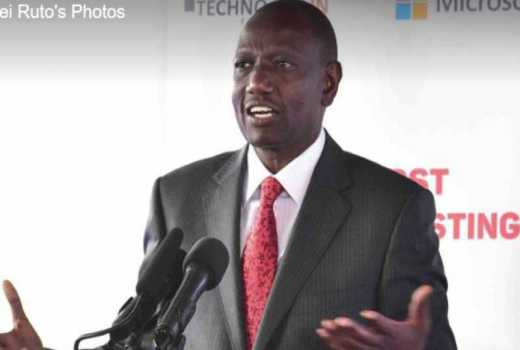 NAIROBI, KENYA; Deputy President William Ruto has launched a Sh100 million Software testing center in Nairobi, the first in Africa.
Kenya is the fourth nation globally to host such centre, other pioneers in this Microsoft initiative include China, Poland and India.
Kenya's profile as a technology hub has over the past few years received major boost attracting technology giants across the world.
In 2013, America's IBM opened its first research lab in Africa in Nairobi. The facility, which is situated at the Catholic University of Eastern Africa, is IBM's twelfth research lab in the world and its first commercial lab.
The lab is a centre of creating IT solutions and taking them to market based on research and data on different sectors generated from around Africa.
The Sh100million Microsoft and Techno Brain Centre launched on Wednesday by Ruto buoys Kenya's quest to becoming the Silicon Savannah of Africa where technology solutions and start-ups will fuel employment creation and development.
"The centre will create employment to our youths and position Kenya as a preferred destination of quality assurance and innovation. We want to become a producer and exporter of innovation and not just consumers of technology. To achieve this, we need a large pool of talent and projects like this will inspire and attract more people to the sector," said Ruto
"Technology will also facilitate the government's big four agenda such as the universal healthcare and housing,' he added.
The Deputy President noted that the friendly policies put in place by the government had created a fertile environment for multinational companies to set up their operations in Kenya.
According to the Techno Brain Group CEO Manoj Shanker, Microsoft Corporation is outsourcing the testing and quality assurance to the Techno Brain Kenya for their flagship Windows Operating System for the applications compatibility.
"The Windows Development Group engineering team from America will be working collaboratively with their counterparts from Techno Brain Kenya to set up the highly-specialised and secured test environment in Nairobi as an extension to Microsoft Redmond Windows development engineering centre," said Mr Shanker.
As part of the partnership, Techno Brain Kenya test engineers will access the latest Windows Operating System. Crucially, the Nairobi test centre will get exclusive access to Windows Insider software builds that are yet to be released in the market.
"Such exclusivity will enable our engineers perform tests of applications thus ensuring that applications work flawlessly with each Windows Release, flight or update that is released globally."