Case against Finlays tea brews in Scotland, more set to join the suit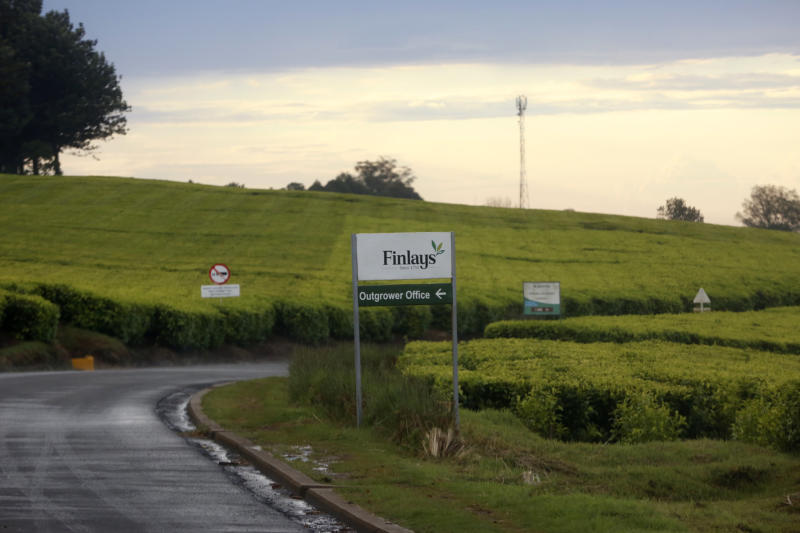 A judge in Scotland has allowed current and former workers of James Finlay Tea Company to join in group proceedings filed in the United Kingdom against the company.
The more than 700 employees have sued the multinational, claiming to have suffered from musculoskeletal injuries while employed as tea pickers on plantations operated by the firm.
Judge Lord Weir has directed those with similar claims to join the suit in the next three monts.
On Wednesday, he ruled that the suit be classified as "James Finlay (Kenya) Ltd tea estate workers group proceedings for James Finlay tea workers who claim to have suffered musculoskeletal injuries."
In the remote hearing on February 16, before the Scottish Court of Session (Edinburgh), the judge granted an order for the group action to proceed.
During the session, he heard submissions made on behalf of the group by Queen's Counsel Andrew Smith.
Thereafter, Lord Weir allowed the appointment of retired Queen's Counsel Colin McEachran as a Representative Party for the group of claimants suing the tea company.
Lord Weir also directed that Thompsons Solicitors Scotland provide the court with an updated group register of claimants within the next 14 days, noting that after three months of advertising, no new claimants will be allowed to join the case.
Thompsons Solicitors Scotland are the Scottish agents of Ronald K Onyango Advocates LLP in Kenya, who are acting for the group of claimants.
Lord Weir ordered advertisements on the case be placed by Thompsons Solicitors Scotland in prominent UK newspapers in the next seven days.
James Finlay Kenya Limited is a Scottish company incorporated in 1925 with a registered office in Aberdeen, Scotland.
Smith had previously advised the court at an earlier hearing that the company had a turnover of £52m (Sh8,032,084,086) annually. He described the working conditions as a "recipe for disaster".
He previously told the Judge: "If these practices were adopted in Scotland, it's likely they would be closed down pretty much instantaneously by health and safety."
Ronald Onyango, a Kenyan-born British lawyer and Managing Partner of Ronald K Onyango Advocates LLP, acts for the tea workers.
Onyango said the number of people involved in the case could rise to 1,500.
"We are determined to see justice served to the tea workers," the lawyer said.
"We see this as the very last hope that they have of being able to salvage some parts of their dignity and the life that they ought to have lived had they not been subjected to these injuries."
The case will be continued on a date to be advised by the Scottish Court once the procedural requirements of the last hearing have been met by the parties. The case is being supported in Kenya by a local human rights campaign group, Justice and Environment Foundation, which is based in Nakuru.