Police imposter arrested in Eldoret town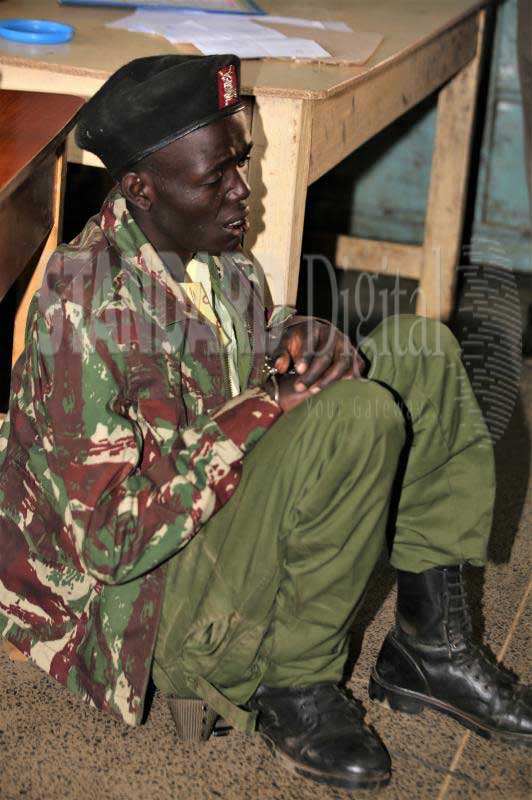 Police in Eldoret have arrested a man who was masquerading as an Administration Police officer soliciting money from members of the public.
The suspect was seized outside Barng'etuny Plaza building by members of the public and bodaboda operators who were baying for his blood.
The suspect in full police uniform was cornered as he attempted to demand bribes from hawkers and bodaboda operators at around 8 am.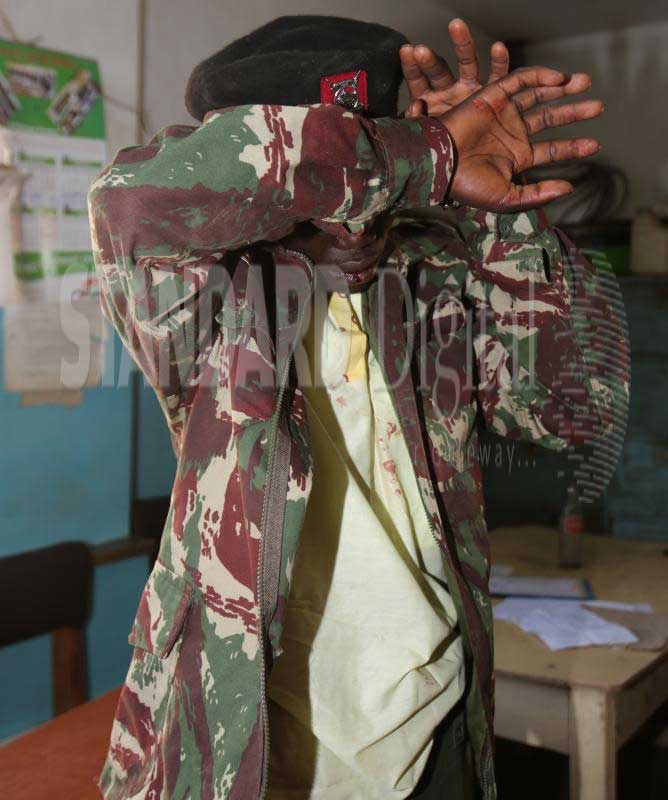 Eldoret West OCPD Zachariah Bittok confirmed the arrest and said the suspect is under police custody, awaiting further interrogations before being charged in court.
He noted the officers rescued him from irate residents who had already planned to lynch him after they realised he was an imposter.
"Somebody informed our office that a police officer is being beaten up by motorbike operators along Mt. Kenya University streets, but after interrogation, they noticed he was not an officer. It is fortunate that he is still alive, they saved him from death," said Bittok.
David Yego, a witness, said the man arrived at around 8 am and started soliciting money from them, pretending he was on police patrol.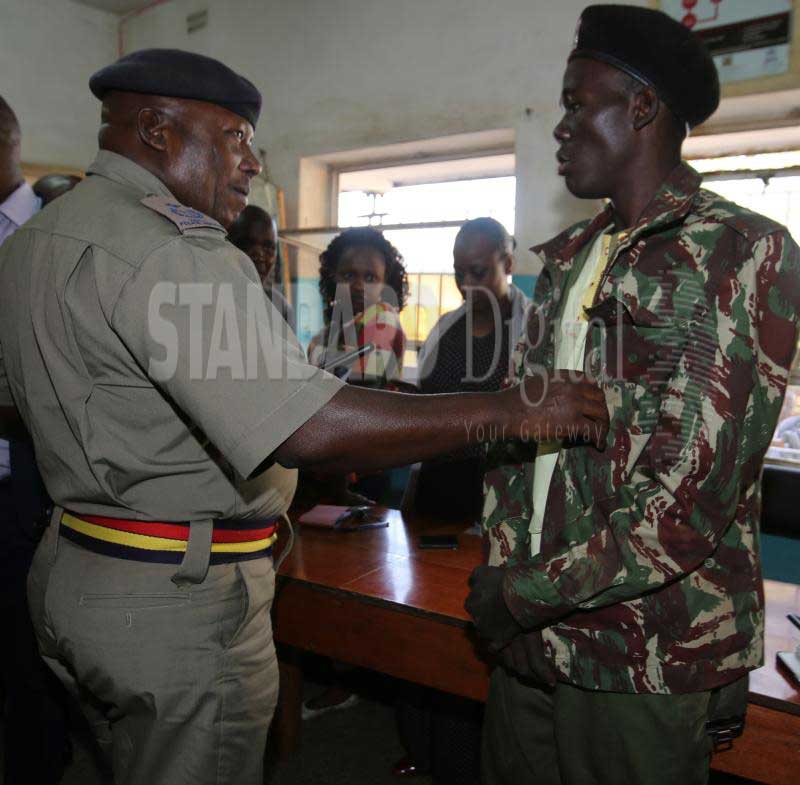 He explained that when he approached him, he first thought was a normal customer who wanted to be dropped at work because it was early in the morning.
"I was shocked to realize that the smart man dressed in police uniform was a conman. The street children around were the one who recognized him," Yego told the Standard during the interview.
The police also found ammunition and handcuffs in his pocket before driving out from the scene.