Many Kenyans looking for townhouses as opposed to apartments-survey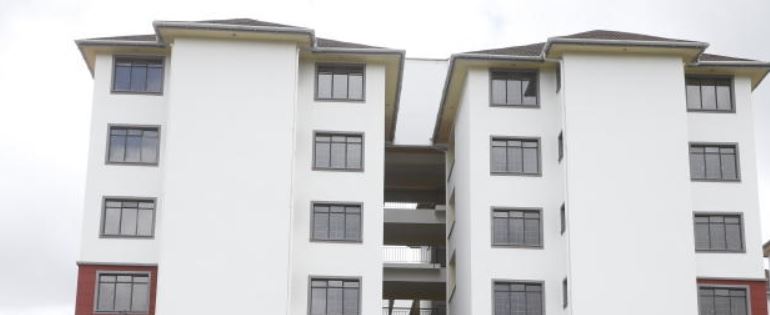 NAIROBI, KENYA: There is a growing appetite for townhouses in 2020 away from apartments, which has been on high demand in the Kenyan property market.
The townhouses that are now on high demand are located in areas such as Thindigua (Kiambu Road), Kiambu, South B, South C, Kabete, Komarock, Imara Daima, Membley, Buruburu, Rongai, Waiyaki Way (Uthiru, Regen, Kinoo, Kikuyu), Mbagathi Road, Ngong Road, and Langata.
A study by the Kenya Banker Association says, "Unlike, in prior quarters usually characterised by high demand for apartments, quarter one of 2020 was one characterised by a run for townhouses which accounted for 45 percent of the units sold."
"Apartments accounted for 33 percent, bungalows and Maisonettes accounting for 12 percent and 10 percent respectively."
The report, which covers the first quarter of 2020 shows that the house prices have remained in the deceleration path for the fifth consecutive quarter.
According to the Kenya Bankers Association - House Price Index (KBA-HPI), house prices contracted by 0.54 percent in the first quarter of 2020, marginally reversing the deceleration rate by 0.07 percent from the 0.61 percent contraction in quarter four of 2019.
While the market remained largely depressed, the marginal easing was supported by the supply-demand interaction with a leaning towards more demand in a relative context.
In quarter one of 2020, demand that is inferred from concluded sales rose by 13.95 percent driven by a pick up in new demand for townhouses, a modest 33 percent rise in demand for bungalows even as demand for apartments and maisonettes contracted by 95.9 percent and 57.1 percent respectively.
Taken together, these shifts in trends reflect buyer's adjustment as affordability remains a crucial concern in the housing market.
The decelerating price growth trend is evidence of a property market with a distinct lack of momentum and characterized by a sign of normalization of house prices as the market comes into balance after a prolonged period of sustained price growth.
"With the construction sector growing by 6.4 percent in 2019 compared to a 6.9 percent growth in 2018, the housing market is starting the year 2020 on a shaky footing on the back of a depressed economic outlook for 2020, and sentiment-led deterioration in house price growth both acting as a brake on a scope for house price growth going forward."