Real Estate stakeholders root for single digit mortgage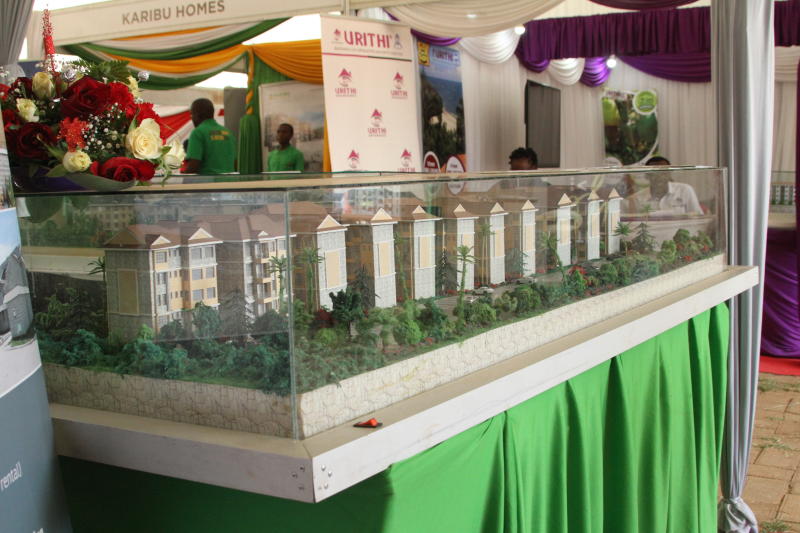 Real estate players have asked the Government to reduce interest rates to single digits to enable more Kenyans to own homes through mortgage.
Speaking during the just-concluded Own a Home Expo, the players said many Kenyans cannot afford mortgages because of high interest rates.
The maximum a bank can charge is 13 per cent after the Government introduced interest rate cap in 2016.
"For us to have more people sheltered, the interest rates must still come down because currently, even something like Sh600,000 cannot get you a house in Kenya. Make it easy to access funding and bring down interest rates and the cost of construction," said Nelly Mbugua, the chairperson of the Estate Agents Registration Board.
Steve Muthuo, an architect and upcoming developer, said home buyers pay more than the current interest rate of 13 per cent when buying a house.
"When you factor in other expenses that come when planning to put up a house or buy land like stamp duty, legal fees, and insurance, it comes to about 18 per cent as the true cost of credit, which is too high and limit us. This should be reduced to about four to five per cent," said Muthuo, the managing director at Pishon Holdings Ltd.
He urged industry players to learn to regulate themselves. "Our systems or authorities are not working and can be bought. We already have bodies in the industry like the Architectural Association of Kenya, which need to come up with oversight committees to be monitoring every process of house construction. There are people who submit drawings to these authorities in the morning and pick them up in the evening. If we regulate ourselves, we will get rid of quacks," he said.
Huge market
Robert Kibaara, Housing Finance Group CEO, said developers should concentrate on affordable housing, where there is still a huge market compared to high-end market.
"The affordable housing plan is a noble idea. When you talk about housing shortage in Kenya, there are two things: oversupply of houses in urban towns and low supply upcountry. This needs to be addressed," said Kibaara, who is one of the directors of the Kenya Mortgage Refinancing Company.
Kibaara said there should be a reasonable pricing model, noting that currently, developers are raking in huge margins from houses hence denying many the chance to own houses.
Veronica Wanja, an interior designer, echoed Kibaara's sentiments, saying that a two-bedroom house should cost between Sh1 million and Sh3 million.
"I can't buy a house costing Sh10 million. Instead, I spend between Sh3 million and Sh4 million to build myself one if I have land," said Wanja, who had come to the expo to know lands prices.
The issue of safety of houses also came up during the Standard Group-organised expo.
Experts called on authorities to implement the existing laws to stem collapse of buildings.