Spur manufacturing to grow real estate, experts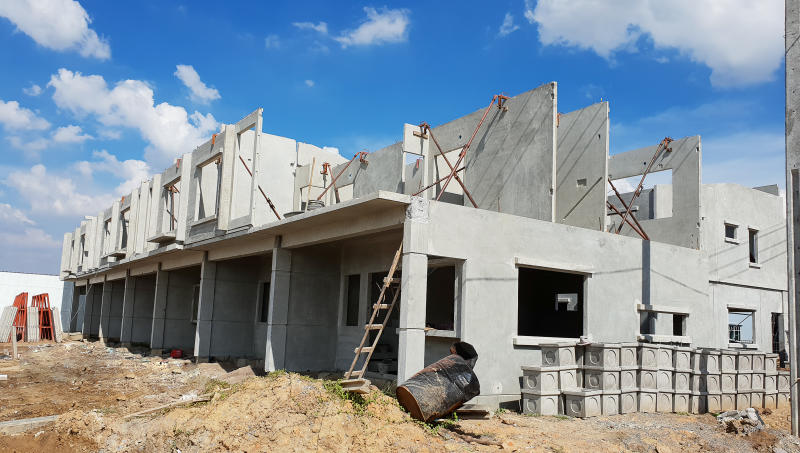 Materials take up to 70 per cent of construction costs. It is these costs that built environment professionals converged last week in Mombasa to discuss, among other things.
This was during the Architectural Association of Kenya (AAK) Annual Convention. The event's theme was 'Building Blocks and the Built Environment'.
The convention was held alongside the general assembly of Commonwealth Association of Architects.
"We want to begin influencing the decisions that can be made prior to and during the processes to impact the end product in terms of design and cost. In order to impact the construction sector holistically, we must start embracing our input in the manufacturing processes," said AAK President Mugure Njendu.
"In a global environment that now has 3-D printing, the gap between manufacturing and the building site is fast narrowing.... This focus has further been necessitated by the translation of how we practice; design, procure and build," she said.
The place of manufacturing and its growth was a key focus as an approach that can make a significant impact in the construction sector.
"Most of the materials being used are imported yet there is an opportunity to manufacture them locally here and there are incentives offered by the Government. A good example is a Space and Style, which initially was importing Decra tiles but now has constructed its factory in Thika and are now producing the materials local," said Konza Technopolis Development Authority CEO John Tanui.
Kenya, for instance, depends on import for clinker, a key ingredient for cement manufacturing.
In August 2016, the port of Mombasa recorded an increase in the number of imported construction materials according to a report by the Kenya Ports Authority. The report pointed at a strengthening construction sector in the region, with import figures of the materials going up each week.
"The sector imported 59,866 metric tonnes of steel and 53,562 tonnes of cement clinker,'' it read in part.
It further showed that the two key construction materials – steel and clinker - were the leading imports in the conventional cargo terminal.
Cabinet Secretary for Trade and Industrialisation Peter Munya said the Government is putting in place interventions to address bottlenecks in manufacturing and giving incentives for prioritised sectors.
He said they have prioritised oil and gas, building and construction, agro-processing sub-sectors like dairy, leather, cotton, wood, tea and coffee.
Munya said that in affordable housing, for instance, they are giving priorities to local SMEs in tenders for materials for housing with the law requiring that 70 per cent of materials used should be local.
Isabella Njeri Towey, a quantity surveyor and lecturer from the University of Nairobi, said there is a need to systemise methods of design, production, planning and control as well as mechanise and automate manufacturing.
This, she said, would result in cost reduction, increased quality, mass production and good quality products.
Shelter Afrique Managing Director Andrew Chimphondah urged experts to consider sustainable human settlements that incorporate a wide variety of housing types.
"Consider green building technologies that achieve cost saving on construction costs and reduce operations costs for owners and/or tenants," he said. He added that there was a need for stability in terms of national and local partnerships that support large scale delivery of housing.
Ms Njendu said they are shifting the limelight to how, when and where the materials they use are designed and how they impact on their end product.
"As-built environment professionals, our role remains to design and implement projects in a collaborative and holistic way. It's time we realise that our traditional role of what we put on paper, specify and design structurally is at the back end. We need to re-calibrate our focus on the front end; which is what we are doing in this convention," she said.