Homeowners raise alarm over bus termini in their neighbourhood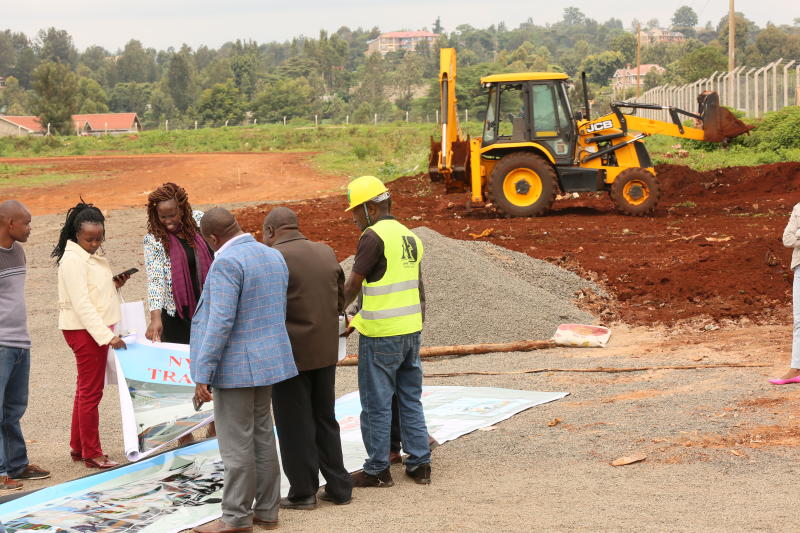 Home owners at Asian Quarters estate in Nyeri Town had a temporary reprieve after their petitions to the county government to have a dumpsite in the estate relocated were finally successful.
After 10 years, the estate mostly occupied by middle-income families, and which is near the Nyeri County Referral Hospital and the CBD, was free of the stench from the garbage.
However, as the eyesore was relocated, a new challenge has arisen after the county announced plans to set up a mega bus terminus at the site, which would redirect all major traffic through their estate.
Residents of the estate are appealing to the county government to protect their homes from trespassers after construction of mega bus terminus kicked off.
Former Nyeri Town MP Esther Murugi, who is also a resident of the estate, noted that the homeowners were concerned about their safety.
Ms Murugi stated that being located near the terminus would lead to increased number of trespassers and traffic jam in the neighbourhood.
"We are not opposed to the project, it is a good initiative. However, we want the county to consider our views and assist us to keep our neighbourhood intact and safe," she said.
The former legislator said the locals had proposed turning their estate into a gated community, and had held a meeting with the county to discuss the issue.
"Despite our efforts to offer a solution, we were are still in limbo as to the way forward. If the county is offering us an option we will gladly take it, even if it means them buying us out," Ms Murugi explained.
Pharis Mwangi, a resident, said they had been protesting for years and were happy with the latest development.
She however said they were worried about the future of their homes, as the matatus and human traffic would be redirected there through their neighbourhood.
"We made a proposal to set up gates around the estate to keep out non-residents from the neighbourhood. That is the only solution for now," he stated.
County Executive for Infrastructure and Urban Planning Kwai Wanjaria said they had met with the residents and agreed to their requests to make the estate a gated community and put up barriers around the homes.
"They were concerned that we might be changing the name from Asian Quarters but we assured them that that is not the case," he said.
Kwai added that the estate's residents had been invited to be part of the project oversight committee.