Ekeza Sacco founder puts properties on sale to refund members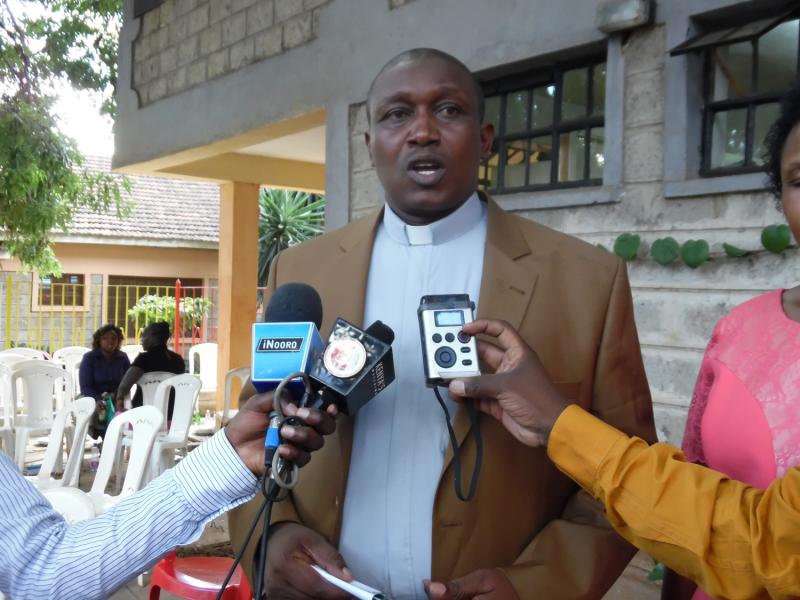 The founder of Ekeza Sacco has started the process of disposing of properties in a bid to raise the money needed to repay members.
David Kariuki Ngari commonly known as Gakuyo of the troubled Ekeza Sacco has revealed that he had put up on sale some of his prime property in Nairobi, Kiambu and Murang'a counties to raise the cash needed for the refunds.
Sacco members have been camping at the Sacco's offices in Nairobi and other towns demanding for a refund.
While addressing members who had come to see him at the Calvary Chosen Centre church in Thika where he serves as the bishop, Ngari told them to be patient as plans to raise funds necessary to facilitate their refunds was in top gear.
"I want to assure all the 53,000 members of Ekeza Sacco that no one will lose his or her money. All those who want their money refunded will get it back and that's why I put up for sale all properties that I have so that I can raise the money to repay back your money," said Mr Ngari.
Last week, Gakuyo Real Estate which is the sister company of Ekeza Sacco owned by Mr Ngari put up an advert in one of the dailies listing some of the prime properties that he is seeking to dispose of in order to raise the cash.
Among the properties that Mr Ngari has put up for sale include a residential property within Nyari estate near Village market in Nairobi, a hotel in Juja town and a house on a half-acre piece of land along Thika-Garissa road near Makongeni estate.
Also put up for sale is a four-storey building along Thika-Garrissa road, a 50-acre piece of land in Kilimabogo, Thika, a 100-acre piece of land in Kabati, Murang'a and a quarry also located in Kabati in Murang'a.
Mr Ngari who is also the Chairman of the sacco told members he was unable to refund their money at the moment since the Sacco accounts have been frozen by the government.