Construction of Fort Jesus sea wall in limbo as consultant withholds money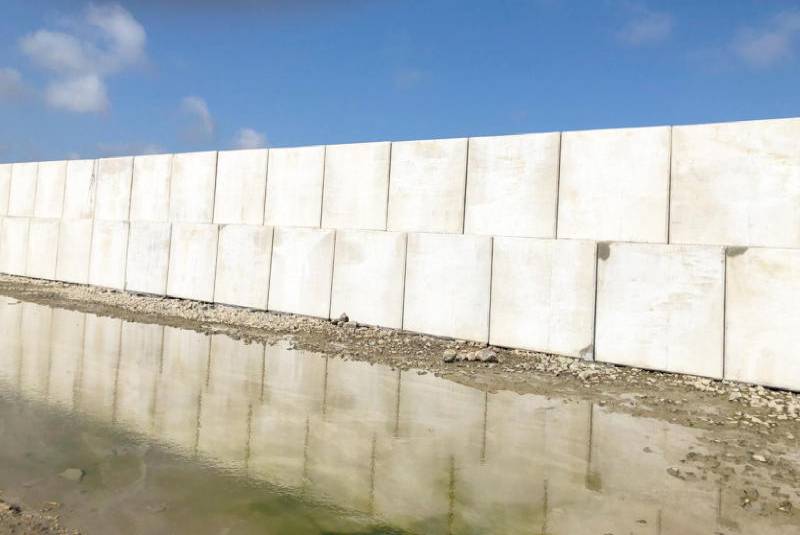 Construction of the highly ambitious Seawall project at the historic Fort Jesus Museum, Mombasa County could run into headwinds following a contractual misnomer.
The Standard confirmed that contractor on site is complaining over delayed payments despite civil works having reached at 90 per cent. The wall was engineered to protect Fort Jesus from erosion and the effects of rising seas.
It is emerging that the project consultants have time and again failed to effect payment to the contractor, despite the government availing funds for the same.
Copperk Consultant Limited who are the official consultants of the project have failed to remit money due to the contractor.
The National Museums of Kenya (NMK) on the other hand have remained cagey over the matter despite efforts by Standard on Saturday to get them to comment.
Email enquiries to the office of the Director General, Dr Mzalendo Kibunjia have not attracted any response with local NMK officials maintaining that they are not aware of any non-payments and refusing to be quoted.
NMK signed the Sh 497.641.850 contract with Ms/ Yangguang Property Design and Manufacturing Limited.
Sports and Heritage Ministry on the other hand said that funding was allocated for the project from the exchequer early in the year.
The project has been cited as a must do to save Fort Jesus Museum from getting washed out to sea owing to massive sea water erosion.
Engineers on site told Standard on Saturday that efficient flow of funding to the project is required to be availed to the contractor since it is a special marine works job.
'' We are working on ocean waters and temporary cofferdams put up have a limited lifespan of only six months,'' the engineers said.
Contract works were supposed to last for six months but due to financial challenges and the dynamics around the project in water, it was extended by 12 months from June 27th to June 20, 2018.
Apart from Fort Jesus Museum which has been in existance for over 500 years, other Coastal historical sites that are facing danger of being swept into the sea include Jumba Ruins in Mtwapa and the Vasco Da Gama Pillars, Malindi, all in Kilifi County.