Why serviced apartments are a hit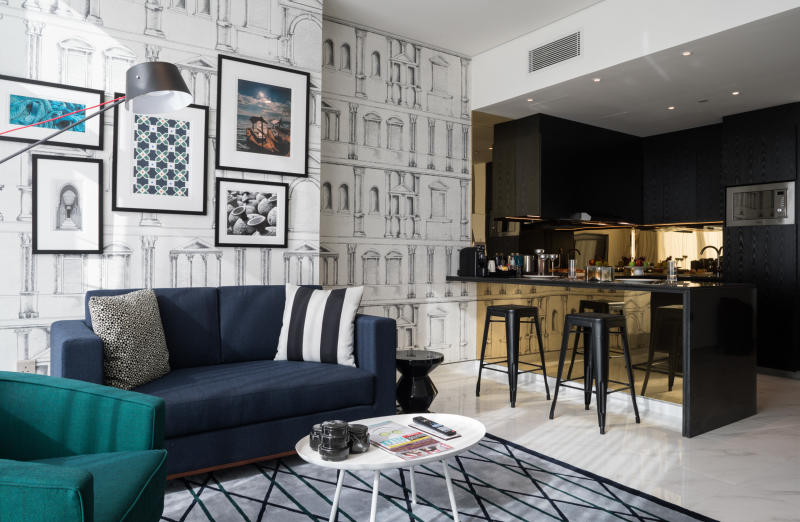 Developers in the hospitality sector are poised for better returns should they turn to including serviced apartments in their accommodation establishments.
According to the Kenya National Bureau of Statistics Statistical Abstract 2018, the demand for serviced apartments has been on the rise and they record relatively high occupancy rates of above 70 per cent, compared to hotels in Nairobi at 35.5 per cent.
This is attributed to the large number of international guests who stay for more than two weeks in the country.
Also, the Cytonn hospitality sector report shows that the concept of serviced apartments has continued to become popular in the market, with the Nairobi metropolitan area having approximately 3,414 serviced apartments as at 2015, and an additional 1,174 set to be complete by 2020.
Serviced apartments are fully furnished establishments that provide hotel-like resources such as housekeeping, room service, fitness centres, and restaurants. They also have home comforts such as a personal kitchenette, a living room and a dining room.
Homely feel
As a result, serviced apartments, unlike regular hotel rooms, bear close resemblance to apartment-style living and are, therefore, preferred by guests who want a homely feel or who travel as families.
The Nairobi Metropolitan Area Serviced Apartments report says that investment in serviced apartments has been fueled by travellers wanting to optimise their budgets.
More are choosing to stay at serviced apartments as they are less expensive in the long-run, resulting in the high demand. "For instance, a standard three-star hotel in Nairobi charges on average Sh14,000 per night for a suite, while a studio serviced apartments charges on average Sh8,000 per night and a one-bedroom apartment charges on average Sh11,000 per night," says the Cytonn report.
The other factor driving investment in the niche is lower operating expenses as compared to hotels. Operating serviced apartments requires less number of staff and lower ancillary costs for amenities and foodstuffs, and are thus cheaper to run compared to hotels.
At the same time, the report says, serviced apartments can easily be converted to normal apartments, in a case where the former is not performing well.
Big spaces
Bigger spaces are another factor; serviced apartments often have bigger room sizes than hotels.
Cytonn found that in Nairobi, while the standard hotel room size is 30-50 square metres, the average size of serviced apartments is 75 square metres for one-bedroom units, 110 square metres for two-bedroom units, and 140 square metres for three-bedroom units.
The report says that, unlike a hotel, a serviced apartment can easily accommodate a family, in addition to allowing someone to cook for themselves.
Samsung to shut mobile phone plant
The South Korean company has seen its share drop to 1 percent in the first quarter of this year, losing out to home-grown brand like Huawei.