Developers go slow on land, await State plan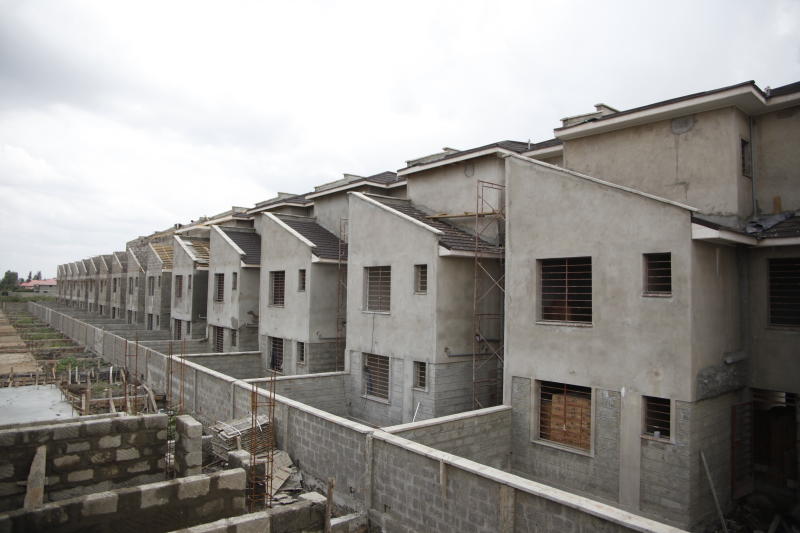 Land prices in Nairobi and its environs are have stopped rising as developers await direction on Government's affordable housing policy.
Looking at performance for the third quarter of 2018, the Hass Property Index reported that demand from buyers is waning as they wait to see where the massive housing will be put up.
"These actions (Government developing its land holdings and investing in infrastructure) could potentially tilt the market as historically investors often follow where new infrastructure is being put up," said Hass Consult's Head of development Consulting and Research Sakina Hassanali. She was speaking during the launch of the index for quarter three of 2018 on Tuesday.
The index, also showed that increase in land prices in Nairobi's satellite towns like Athi River, Juja, Ongata Rongai, Limuru and Ruaka had a higher increase (10.9, 19.4, 14.3, 14 and 8.5 per cent respectively ) over the last year than Nairobi suburbs.
The city suburbs with the highest annual increase was Kitisuru with 9.4 per cent followed by Ridgeways (9.1 per cent) and Donholm (7.4 per cent). All other city suburbs posted an increase of below five per cent. Kilimani, Nyari and Westlands were the only city suburbs to post a drop over the last one year at 2.6, 2.1 per cent and 1.5 per cent respectively. Upperhill has the most expensive land at Sh558.3 million per acre and Kiserian lowest at Sh7.1 million per acre. Areas that have seen a lot of interest in the last few years like Syokimau and Kitengela saw a significant slowdown in land prices.
The Government's policy on affordable housing has become one of the most watched topics in real estate.
At the Kenya Homes Expo held over the weekend, affordable housing was again a key topic. The expo's Managing Director and Founder Daniel Ojijo said the government should brace for challenges such as the unavailability of serviced infrastructure and proper urban planning as it moves to roll out the housing agenda in earnest.
"A significant portion of the land in Kenya is not serviced, forcing developers to incur an additional infrastructure cost when constructing. These among other challenges are what should be addressed as we roll out the agenda," Ojijo said.
A survey by Centre For Affordable Housing Finance shows that the average land and infrastructure cost in Kenya makes up 10 to 35 per cent of the total cost of construction.
"The supply of affordable houses with prices of Sh3 million and below has been low partly due to the high cost of construction with Kenya being ranked as having the highest cost of construction among sixteen African countries," Ojijo said.
The average price of a one- to three bedroom unit is Sh14m, while a four to six-bedroom property is selling at an average of Sh42 million. The Hass Property Index shows that the average value of a property has gone up from Sh7.1 million in December 2000 to Sh32.3 million in September 2018.
Charles Hinga, Principal Secretary in the Ministry of Transport, Infrastructure, Housing and Urban Development's said the Mortgage Refinancing Company set up by the Government would help more home owners own a home through mortgages.
Unaffordable mortgages have been cited as a challenge to home ownership. "With an average mortgage size of about Sh9.1 million with a tenure of 12 years and attracting an interest of 13.5 per cent, it means those that think they can afford these mortgages will be paying an average monthly mortgage payments of about Sh130,700," Ojijo said.