Diani Reef named Africa's best beach resort as Kenya wins big at WTA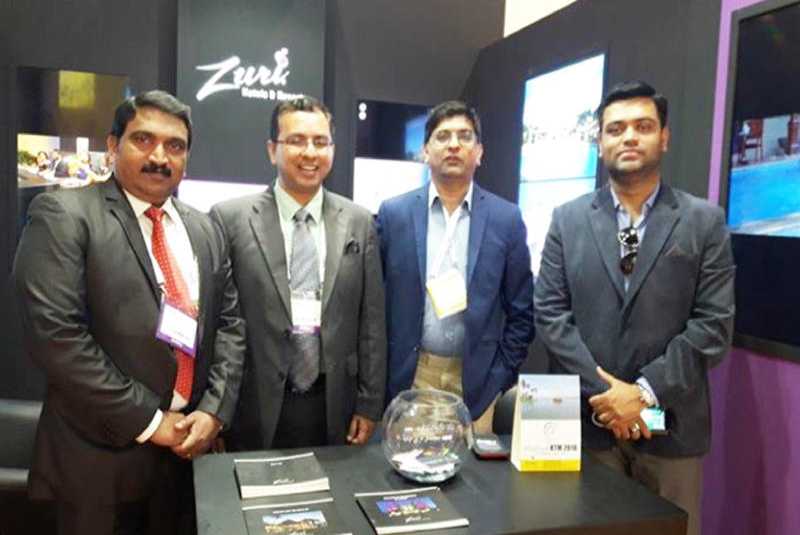 Kenya once again stamped its authority as a favourite tourist destination of choice when it scooped several awards in the prestigious World Travel Awards (WTA) Africa and the Indian Ocean region whose gala award ceremony was held in the Port City of Durban , South Africa.
WTA acknowledges ,rewards and celebrates excellence across all key sectors of the travel , tourism and hospitality industry.
The awards are recognised globally as the ultimate hallmark of industry excellence and are this year marking 25th year since inception.
Diani Reef Beach Resort & Spa was voted the best beach resort in Africa with the iddylic Diani Beach being recognised for the fifth year running as Africa's best beach.
Another of Diani's jewel, the Leopard Beach Hotel and Residence was named as Africa's leading family resort.
Manda Bay in Lamu county won the best private island resort award in Africa.
Speaking to The Standard, an elated Diani Beach Resort & Spa Managing Director, Mr Bobby Kamani said that they are ecstatyic to have been chosen as the winner for Africa's Leading Beach Resort for 2018.
''We are greatful that our efforts in upgrading our product as well as enhancing our service levels have been recognised by clients who have voted for us,'' Kamani said.
He added that Diani Reef Hotel, a heritahe hotel has made significant improvement in the product and invested considerable time ,efforts and resources into training its incredible team members .
'' In addition, a state of the art of conference facility which is the largest has also been an added benefit to conference delegates visiting the region,'' he said.
Kamani said that they remain highly indebted to those who voted for them .
'' We look forward to welcoming you all back to your homie in Diani,'' Kamani said.
Other notable winners from Kenya included the national carrier, Kenya Airways (KQ) which was named as Africa's leading airline in both business and economy class,Satguru Travel & Tourism ( Africa leading business travel agency, Ol Pajeta Conservancy ( Africa leading conservation company) and the Aberdare County Club as leading Green Hotel .
Fairmont Mount Kenya Safari Club ( Africa leading hotel ) , Palacina The Residence & Suites ( Leading Hotel residence), Villa Rosa Kempiski, Nairobi (leading Luxury hotel), the Maasai Mara National Park ( leading national park), Olare Mara Kempiski( leading luxury tented camp).
Pollmans Tours & Safaris got the top award of Africa's leading tour operator while Bonfire Adventure maintained its grip on the award list after being named Africa's leading travel agency.
Nairobi's five star hotel The Stanley was voted as Kenya's leading hotel.
All the regional winners will now compete for the ultimate global prize whose finals are scheduled for Lisbon, Portugal in November, 2018.