Women housing initiative shelters the needy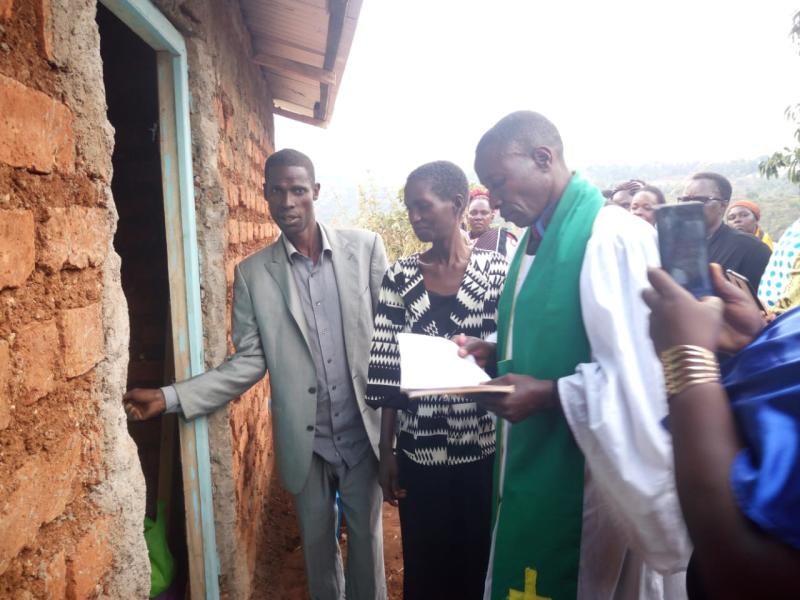 A group of women in Runyenjes constituency has started an initiative to build brick-houses houses to shelter the needy and the vulnerable community members. Through their group, Touching Heavens, they have built about 20 brick-walled and iron-roofed houses in Runyenjees with plans to expand to other constituencies.
The women, most of them teachers, embarked on the charitable cause after observing constant absenteeism among pupils from poor families during rainy days. On investigating, they discovered the children, and their clothes, had been rained on as the roofs of their houses leaked.
Their team leader, Cathlyn Wanja, said due to the many needy cases, they are first targeting families with school-going children as poor housing leads to poor performance in school.
Wanja, the head teacher Mukuria Primary School, said as female teachers, they were concerned with the welfare of the children and that's how they came face to face with the dire need for better housing in some families. "As I was doing follow up why some pupils on why they were missing school, I found that those notorious for absenteeism had no decent shelter. They were living in a shanty and they could not make it to school on rainy days," she said. Touched, Wanja mobilized her friends and colleagues and reached others through social media. They met, fundraised and organised for community labour then started with the neediest cases.
The group recently handed over a three-room brick house to a needy family in Mukuria village. The house cost them around Sh70,000 to build.
The beneficiary Njeru Kamuru previously lived in a one-roomed dilapidated shanty with his wife and three children. Touched by the women's deeds, villagers in Mukuria joined them in donating households, beddings and other items to the Kamurus.
A member of the group, Purity Mugo, said they are mobilizing more women to join the initiative so that they can help needy families in the three constituencies in the county.
The women called on the Government to cascade the housing agenda to the grassroots, where many poor families are living in deplorable and inhuman shelters.