Landlords get orders to demolish houses on road reserves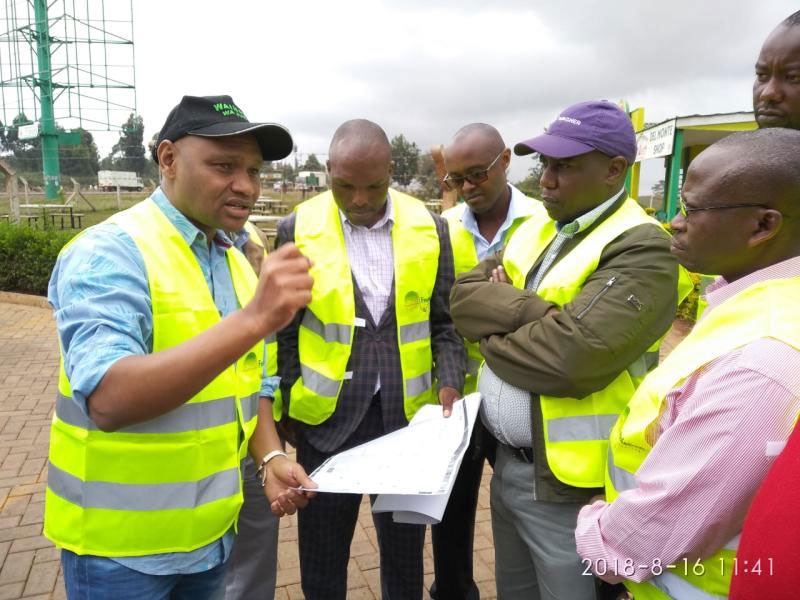 Landlords in Makongeni and Kiganjo estates in Thika are staring at huge losses after it emerged that their houses were built on road reserves.
This was revealed during a field survey by officials of Kenya Urban Roads Authority (Kura) to identify a road corridor where two upcoming bypasses will be constructed.
The government has set aside Sh1.5 billion for construction of two bypasses in Thika town. In the first phase, the 10km bypass starting from Garissa Road through Kivulini-Kisii-Kiganjo-Athena-Witeithie to the Thika Superhighway will be constructed.
The second phase entails a 15km bypass from Kenyatta Highway through Munene industries-UTI-Pilot-Umoja-Kenyatta leather to Garissa road.
During the field survey, Kura surveyors and engineers said some houses had encroached on road reserves.
The officials said some of the houses built along the BAT-Kiganjo road stand on road reserve where one of the bypasses is meant to pass.
They issued directives to the landlords to bring down the structures before they move in.
Thika MP Patrick Wainaina, who accompanied the team from Kura, said he was shocked to find so many people had encroached on the road reserves.
He, however, asked Kura to give residents time to move out.
"I know it will be painful but public good supersedes individual interests. Let's look at the bigger picture and appreciate that these roads will be of benefit to so many people including all those who are affected," said Wainaina.
The lawmaker said the two roads will help open up Thika town, which is Kiambu County's main industrial hub.