Developers open new Landmark tower 'The Kings Prism Tower' to tenants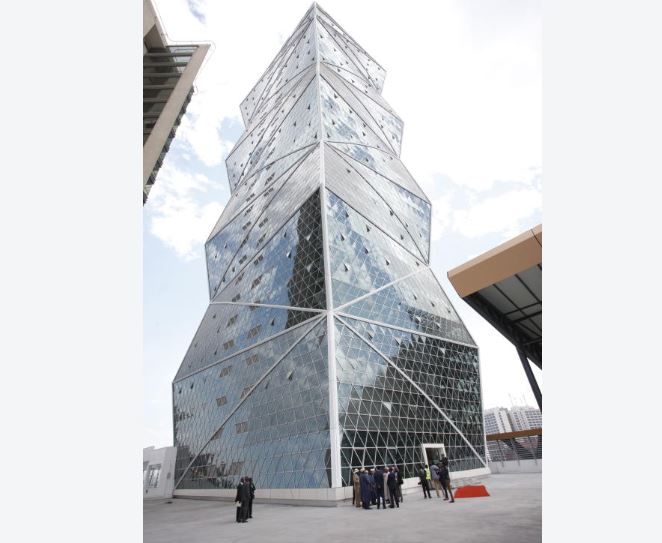 The iconic Kings Prism Tower in the Upper Hill area of Nairobi is open for tenants. The 34-storey building's opening was witnessed by President Uhuru Kenyatta last week.
"We are committed into supporting the government's agenda of building 500,000 affordable houses. Just as the Prism Towers developers remained silent until they built this magnificent tower, we also will not talk loud but our work will," Uhuru said.
The Kings Prism Tower has 28 floors for offices, one level of reception recreational and a restaurant with an indoor and outdoor sitting and five storeys for parking.
The building is located along Ngong Avenue in the most well-connected Upper Hill business district of Nairobi.
It became the latest eye-catching architectural marvel in the area, weeks after the tallest building in the region and top three in Africa, Britam Tower, was also opened.
"Today's global professionals expect much more from their workspaces than four walls, a desk and a chair. You need an office that signals your stature, showcases your company's image and reflects your global lifestyle: your address at King's Prism will state it all," the developers, Kings Developers said.
Kings Prism Tower joins the list of tallest buildings in Nairobi's skyline.
It joins a long list of mega projects that Kings Developers have built; they include Rivera Towers, Westlands Business Park, Roya Business Park and Crawford Business Park.
However, what has surprised many is its design. It has a great design, landscaped gardens, and world-class amenities.