Man claims brokers selling 4200 acre piece of land to unsuspecting Kenyans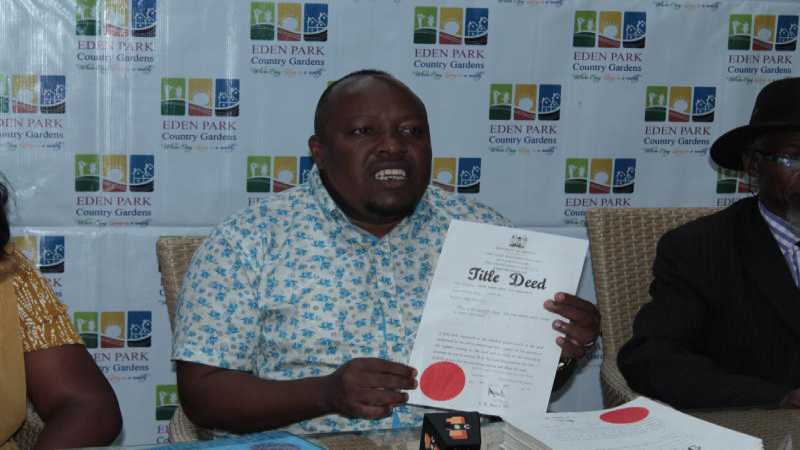 NAIROBI, KENYA: A Nairobi based Land buying company has raised red flag over sale of part of its ranch situated in Nanyuki, Laikipia County by unscrupulous businessman.
The director of Eden Park and Country Gardens Joseph Thuo on Monday claimed the rogue businessman had started selling part of his 4200 acre piece of land to unsuspecting Kenyans without his knowledge.
Thuo said he bought the land in question in 2006 at a cost of Sh160 million adding he had not contracted any person to sell the land on his behalf.
Speaking in Kiambu town, Thuo said the man has been duping unsuspecting people he is purporting to be squatters promising to settle them on the land he has been claiming is his.
He said the man has been asking the purported squatters to part away with between Sh12, 000 and 15,000 for one acre.
"The land belongs to me and I have all the ownership documents. What that man is doing is just conning people since the land he is claiming to sell to them belongs to me," said Thuo.
He said he had already reported the matter to the police and recorded a statement concerning the mater at the DCI.
"I am calling on the police to conduct speedy investigations and ensure appropriate action is taken against him before he continue to dupe more innocent and unsuspecting Kenyans," he said.
He challenged the businessman to table any documents in his possession showing he owned the land in question.