Court shown original Karen land ownership documents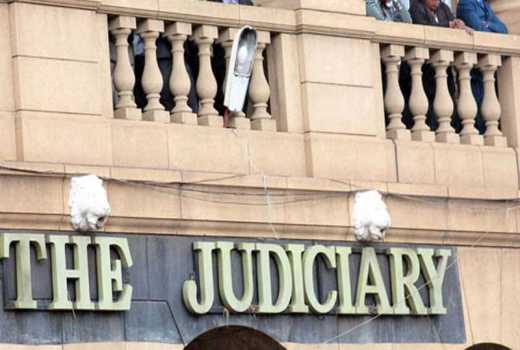 A company entangled in a Sh8 billion Karen land dispute has moved to prove that it acquired it legally.
Muchanga Investments limited presented in High Court original title deeds and documents showing the history of the land dating back to 1919, when the plot was first registered.
According to documents tabled by company general manager Dimitri Da Gama Rose, the land was first registered as a 999-year leasehold in 1919 as parcel number 46 of Ukamba Province LR No 3586 measuring 160 acres to G.B Norman.
In 1928, G.B Norman sold the plot to Arnold Bradley, who subdivided it into two plots; 20 acres under LR 3586/1 and 140 acres under 3586/2, the firm said. The 20-acre bit is now occupied by Hillcrest Preparatory school.
While being cross-examined by his lawyer Cecil Miller last Friday, Mr Dimitri told Justice Elijah Obaga his late father Horatious Da Gama Rose bought the land between 1978 and 1983 from Barclays Bank International, now Barclays Bank of Kenya, who were the executors of the probate of the late Arnold Bradley.
Tax returns
He also presented a tax-demand letter from the Kenya Revenue Authority confirming that the 134.4 acres belonged to Muchanga Investments limited after the firm failed to file tax returns for 1997 and 1998.
"My records indicate that the company (Muchanga) owns plot L.R. No. 3583/3 situated in Lang'ata comprising 54.39 hectares or approximately 134 acres. At the time of purchase of the property in 1977/78 there existed two tenancies for monthly rent of Sh1,400 and Sh840 respectively. What became of the two houses that were being leased at that time?" KRA queried.
Dimitri also presented to court correspondences of a boundary dispute between his firm and the Hillcrest Preparatory School associated with the late opposition icon Kenneth Matiba.