Ekeza Sacco investors grapple with loss of their billions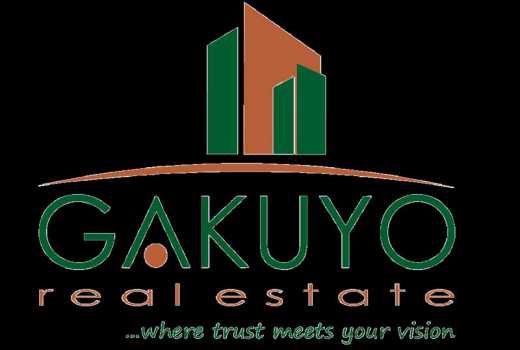 Anxiety has gripped members of the troubled Ekeza Sacco after it emerged it had been deregistered.
An estimated 8,000 members said to have invested Sh3 billion in the co-operative on Monday flocked its offices in various towns demanding the truth about their money after the new sacco was closed down.
In a gazette notice on Friday, Commissioner for Co-operative Development Mary Mungai announced the sacco had been deregistered for failing to meet its objectives.
She ordered the sacco to close down all its 26 offices across the country until it complied with the law.
Ms Mungai consequently asked those aggrieved by the cancellation of the sacco's licence to appeal before the relevant Cabinet secretary within 60 days.
Members who spoke to The Standard said news that Ekeza Sacco had been deregistered had left them confused.
Resume operations
But Stephen Irungu a member from Thika, said he was optimistic issues affecting the sacco would soon be sorted out to allow it to resume its operations.
Mr Irungu said he had decided to withdraw his savings and use them to complete a house he is building.
"I had saved Sh78,000 with the sacco. I went to withdraw the money, the management convinced me not to and instead promised me a loan of Sh55,000. The staff asked for my bank details and promised to credit the money to my bank account. I had not received the loan by the time the sacco was closed down," he said.
Mary Gathoni, who joined the sacco in 2016, is in a similar predicament. She said she has saved Sh25,000 by the time it was closed down.
And just like Irungu, Ms Gathoni is optimistic the sacco will soon resume its activities.
"I think the management and the Government will solve any problems there may be amicably. I urge the sacco to fulfil all Government requirements so we can move on. No one should lose their money," said Gathoni.
Patrick Ndung'u said he had already been refunded his deposits from the sacco before it closed down. He had been saving to buy a house in Kabati, Murang'a County.
Sister company
Sacco members are encouraged to save with a promise of houses and land for sale. The transactions are undertaken by Ekeza Sacco's sister company, Gakuyo Real Estate.
The company has ongoing housing projects in Thika and also owns Chosen Green City Homes in Kenol Kabati, Murang'a County, and Lanet Homes in Nakuru County.
Julius Mwangi, a businessman in Nanyuki, said he'd saved Sh62,000. He was hoping to take a loan to expand his business.
"I heard news the sacco has been deregistered through the media and I am worried I might lose my money," said Mr Mwangi.
When he went to the office to get more information, Mwangi was told to wait until the managers from the head office responded to the matter.
"I thought my savings were safe but now I no longer have confidence in the sacco. I want to withdraw all my money and invest elsewhere. What if I come later and find the office locked? I cannot risk saving money with the sacco anymore," he said.
Martin Kogi also wants the sacco to refund his Sh40,000 savings.
"They should not have allowed us to register with them if they were not operating as required by the law. They have betrayed their clients' trust and confidence," he said.
Mr Kogi said he had planned to apply for a Sh120,000 loan to buy a motorcycle. He fears his plans might be derailed.
Mungai, who published the notice dated March 5, said if no members were aggrieved by the order, the sacco would be liquidated.
"If no one complains, after expiry of 60 days from the date of this order, we will put it under liquidation," she explained.
Liquidation refers to the process of selling a company's assets to generate cash to pay off creditors or anyone else the company owes money.
Mungai assured investors their money was safe, adding that the sacco had two options: "If they have any issues they can present them to the Cabinet secretary or go to court," she said.
But to get back its licence, the sacco must demonstrate it has taken steps to remedy the situation.
Yesterday, Ekeza Sacco chairman David Ngari (pictured), commonly known as Gakuyo, assured members that their money was safe. Mr Ngari who is also the bishop of Calvary Chosen Centre, told members not to panic.
"That Ekeza has been deregistered by the Government does not necessarily mean money belonging to members has been lost or misappropriated," he said.
"Members' money is safe and I want to set the records straight that no money is missing."
Ngari said the sacco had been able to advance loans worth Sh2.7 billion to 7,415 members in the less than four years of its existence.
Emergency loans
He said out of those who had been given loans, 2,000 were to be used to buy houses and 4,000 to buy land. The rest were emergency loans, including school fees and money for medical treatment.
He said the sacco managers would utilise the 60-day window given by the Government to meet with the relevant officials in order to address issues that had been raised.
"I am calling on members to be calm as we sort out the matter. It is just a matter of time before we resume our operations. We are going to meet with the Government to sort out the small administrative issues that caused the sacco to be closed down" he said.