Decor for the hot weather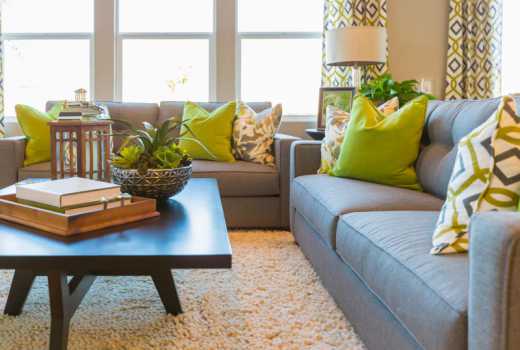 Decor to beat the heat. Use light unlined curtains or sheers to keep the breeze flowing into the room.
If you live by the beachfront, keep curtains fully open to get a view of the sea. Store throws and woolen cushion covers and instead use cotton covers that will be cooler.
Give your carpet a break and remove or store it away to allow for bare feet to be directly cooled by the floor.
Use bright colours such as lime or fuschia on scatter cushions or window sheers to brighten up the space and bring the sunny mood indoors.
Consider using colours that psychologically cool you down such as the trending hues of green or blue.