Nairobi: Thriving in the midst of chaos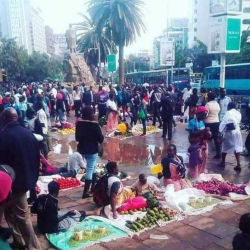 NAIROBI, KENYA: Nairobi is a city of paradox. It is both the best and the worst on different fronts. Last year, it was ranked sixth in terms of growth potential in Africa. Then almost in the same breath, ranked second-worst city in the world on traffic congestion in the 2017 Traffic Index.
The index indicated that, on average, Nairobians spend 62.44 minutes in traffic. The County of Nairobi estimates that traffic jams lead to a loss of a whopping Sh50 million daily
The city thrives in the midst chaos: Bodabodas zooming through intersections on the wrong lane and hawkers selling onions at the doorsteps of five-star hotels.
Nairobi has been making world headlines as a city to look up to with immense potential to grow into an African giant city.
With a population of about 4 million, statistics show that the city in the sun contributes an annual share of 12.9 per cent to the Kenyan GDP.
This year, the city was ranked as the top most dynamic city in the African continent by JLL 2017 City Momentum Index with TravelBird also ranking it 93rd most welcoming city in the world.
It is a city always on the move. Developers' are jostling for space to erect the new tallest building. And, this is not expected to stop soon.
The ministry of lands, through their urban integrated plan reports on Nairobi that was released in the third quarter of 2017, indicates that a cumulative 600 hectares of land for office space is expected to be on demand by 2030. And the employment population will increase by one million by 2030; 583,900 of these will be in office employment.
In 2016, the value of new construction activities in the city was estimated to have registered a growth of 7.6 per cent to Sh76.2 billion.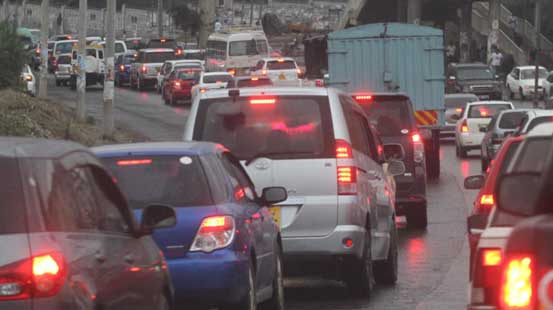 The value of new building plans that have been approved in the Nairobi metropolitan area increased by 43.3 per cent. This is from Sh215.2 billion in 2015 to Sh308.4 billion in 2016.
Towering structures
Among these is the Sh20 billion Pinnacle Towers. This iconic tower in the capital will include a 45-floor Hilton hotel, it will also have a helipad, which will be at over 800 feet. At 900 feet, the building will have the highest viewing deck in Africa.
Others remarkable buildings include the UAP Park Towers which is 143 metres tall with 33 levels, the 38 storey Britam Towers in Upper Hill.
Then there is FCB Tower in Kilimani, KCB Plaza in Upper Hill, and the 45-storey Jabavu Towers in Upper Hill, also expected to reach for Nairobi's skies soon.
But is Nairobi becoming into a chaotic metropolitan? Mairura Omwenga is the chairman of the Town and County Planners As-sociation of Kenya says that if not careful, Nairobi could be making its last gulp of orderliness and glory. The city has been banking on a plan which was done in 1948 by the British colonialists.
Omwenga says a good city is founded on well-developed master plan.
"A city master plan is supposed to be carried out after every 20 to 30 years. Nairobi has not been doing so. The recent plan, which was developed between years of 2012 to 2015 has not been implemented yet, which gives developers no proper master plan to work with," says Omwenga.
According to him, continued erection of sky scrapers has not been well planned since some of the developments have been built amid uncertainties of poor infrastructure and sewerage systems.
"A close look into most of the developments in Nairobi shows that they have been built without proper water systems in place since the available water was not planned for such magnitude of developments that some suburbs are experiencing. Some are resulting into using borehole water while those lucky to have little running water have boreholes strategically placed for use," he says.
Irungu Houghton of Kilimani Project foundation says developers ought to partially carry the blame. He says that 60 per cent of the population does not to live in clean, safe and serviced neighborhoods.
Some residents are enclosed in areas with no proper road connections but developers are still squeezing up more structures.
"Violations of land use zoning and environmental by-laws are the principle cause of the chaos in the city. Change of user permission is granted for bars, night-clubs and even small factories near residential homes. It is now upon residents to join the path and work to a new Nairobi associations and foundations like the Kilimani Project Foundation to demand better services and shape the new Nairobi Administrations' priorities," Irungu says.
He adds that learning from cities that have excelled in making up their identity is important.
"Livability is critical to the establishment of a sustainable city. It should not deflate the space created for physical amenities such as parks and green space, career opportunities, economic dynamism, or some degree of reasonable safety within which to raise a family," Irungu says.
"Profit has replaced professionalism in too many cases. The Architectural Association of Kenya must aggressively hold accountable those members who grab public land, construct buildings that do not meet safety standards and ignore public participation when changing land use," Irungu adds.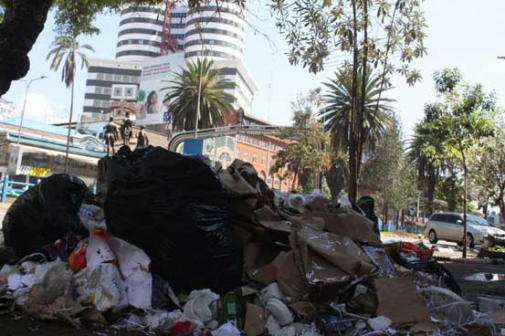 However, the government seems intent on restoring some sanity. In an integrated plan for the city by the Ministry of Lands, there are proposals to preserve existing forests, woods, rivers and river banks and restoration of open recreational space.
The plan also proposes that new industrial areas be allocated in the southern part of the city and existing industrial area should be re-developed for new urban functions.
Nairobi Governor Mike Sonko has also indicated that he intends to deal with the traffic problems bedeviling the city.
The governor also appeared to backpedal on a decisoon to allow hawkers to sell their wares in the CBD from 2pm after an outcry from the public. In the October announcement, Sonko had allowed hawkers to operate on onlu one side of the road leaving enough space for pedestrians, they were also not allowed to go beyond Ton Mboya street.
This was, however, quickly disregarded as hawkers practically took over the city's CBD.