Buyers want posh lifestyle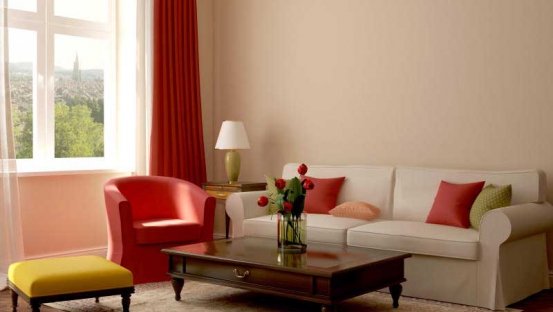 Housing developers in the country have been forced to up their game to meet the changing tastes of home buyers. According to recently released housing reports, the changing tastes of buyers is pushing housing prices up, forcing industry players to come up with developments that meet the preferences of today's increasingly sophisticated homeowner.
"There is a steady increase in sectional titles, gated communities and townhouse living, pushing up the prices of residential houses as the market fights to meet this demand," says Kenya Bankers Association (KBA) Housing Price Index report for the second quarter. Habil Olaka, KBA's CEO, said today's urban dweller is totally different from the Kenya urban dweller five years ago.
"Today's urban dweller is realising that spending hours a day commuting from work to far-flung homes or living close to the city centre may not necessarily be what they want," said Olaka.
Geoffrey Kilonzo, the chief operations officer at Urithi Housing Cooperative, says that today's home buyer has evolved into the level of not only looking up to the infrastructural opening or proximity to CBD when choosing a house or residential home to live in. The current urban dweller is going beyond this to also look at what is being offered for their daily lifestyle and personal fulfillment in the housing developments.
"Many couples and families today, especially young families, favour a lock-up-and-go lifestyle. They are looking for the sort of a home with necessary comfort at their disposal...," says Kilonzo.
"In Osten Perrace Garden Phase 1, things like study rooms, in-house office, and walk-in wardrobes helped us realise record sales," he says.
According to KBA's Housing Price Index for the second quarter, factors home buyers consider before purchasing a house are the size of the house, number of bedrooms, bathrooms, presence of a backyard, parking lot, master-ensuite, balcony and separate dining area with domestic servant quarters.
Buyers are also keen on houses with other amenities such as swimming pools, home gardens, and elevators.
"The older home buyer used to hold things like DSQs dearly. However, having domestic staff quarters seems to play an insignificant role in determining a home buyer's interest; new factors such as elevators are becoming the new drivers of prices and demand," says Kilonzo.
He says those with DSQs today are using them for a totally different purpose: "Today, a DSQ is being viewed either as an additional office space for those who prefer to work at home or a bedroom rather than space for letting out as used to happen a few years ago," he says. Johnson Denge of Cytonn Investments says that in the gated community developments that they have been putting up targeting high-end buyers, they have seen new demand and preferences by the buyers.
"A time like now last year, our developments like the Amara Ridge, which came into the market a year ago, recorded 100 per cent sales booking way before completion," says Denge.
He says home buyers are looking for exotic lifestyle found in holiday homes and get-aways.
"Such small things like potted plants in an apartment is a new thing and can attract home buyers. A swimming pool, shared or otherwise, can also make a potential buyer fall for a house without minding the price," says Denge.
The Kenya Bureau of Statistics Economic Outlook for 2017 pointed out that today's buyer's spending is above that of their predecessors, with most spending an average of 12.4 per cent of their earnings on miscellaneous expenses.
Exclusive no more: Developers want to build towering houses in Karen
Once a serene low-density residential neighbourhood, the area has lately witnessed unprecedented increase in the number of applications for change of user to put up high-rise developments. But this interest has also brought with it people who are willing to take shortcuts.