Cytonn's report: Nairobi Metropolitan land still the best investment bet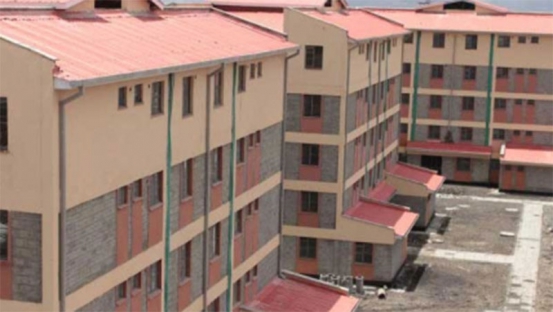 Nairobi Metropolitan land remains to be the best investment bet for any investor according to Cytonns Real Estate report released.
The 2017 Cytonn Nairobi Metropolitan Area Land Report, themed "Investment Grade Real Estate and Land Remain the Best Investment Bet" focused on the performance of land in the Nairobi Metropolitan Area between 2011 and 2016.
It is based on research conducted in 18 suburbs and 11 satellite towns in the Nairobi Metropolitan Area.
The 2017 land research report comes on the back of real estate development reports released earlier this year.
Investment grade real estate and investment grade land refers to the investment in real estate and land based on market research and market fundamentals, as opposed to speculative investments.
According to the report, land prices had a positive growth rate across all areas in the Nairobi Metropolitan Area, growing with a five-year Compounded Annual Growth Rate, "CAGR" of 19.4 per cent, and a five-year price change of 2.50x over the same period.
Commercial zones such as Kilimani, Upperhill and Westlands recorded the highest capital appreciation, increasing with a five-year CAGR of 24.3 per cent.
Satellite towns such as Ongata Rongai, Ruaka and Athi River recorded a five-year CAGR of 20 per cent, while high rise residential areas such as Ridgeways, Kileleshwa and Kilimani recorded a five-year CAGR of 17.7 per cent.
Low rise residential areas such as Spring Valley, Kitisuru and Karen recorded a five-year CAGR of 14.6 per cent.
Speaking during the release, Head of Private Equity Real Estate, Shiv Arora, noted that the key drivers for the increments in land prices have mainly been population growth, rapid urbanisation, improved infrastructure opening up areas for development, legal reforms easing land transactions and economic growth increasing disposable income.
Based on individual market performance, Athi River, Ongata Rongai, Syokimau-Mlolongo, Limuru and Dagoretti recorded the highest growth rates with five-year CAGR above 25 per cent, mainly as they were characterised by higher infrastructure provision than in the other satellite towns and relaxed zoning regulations.
Senior Manager, Regional Markets, Johnson Denge, on the other hand noted that the high growth rates in commercial zones was driven by increased demand for land for commercial real estate, given its high returns with rental yields on average of more than 9 per cent as compared to an average rental yield of 5 per cent for residential developments.
"Satellite towns high growth rates were mainly driven by improved trunk infrastructure opening up the areas for development. Low rise residential areas had the lowest growth rates mainly due to restricting plot ratios on the land hence limiting the return on investment on the land," he said.
The report noted that the land sector is facing challenges such as inadequate infrastructure in specific areas, multiple land tenure systems, high land costs and a difficult legal environment characterized by opacity in the issuance of title deeds, and challenges in land registration and transfer.
The most common trends in the sector over the last five-years have been: increased speculation, land banking, and value addition through agri-business.
"The market is vibrant and investors can tap into the sector by: land banking mainly in satellite towns to enjoy capital appreciation rates of on average 20 per cent per annum, and two is investing in site and service schemes with capital appreciation 20.4 per cent per annum.
The areas most likely to experience the highest capital appreciation over the next-five years are Ruiru, Kikuyu, Kabete and Dagoretti, among others, due to planned infrastructure developments" read the report.
The report forecasts a relatively stable land market with sustainable price increments in 2017.