It will now be easy to locate your unit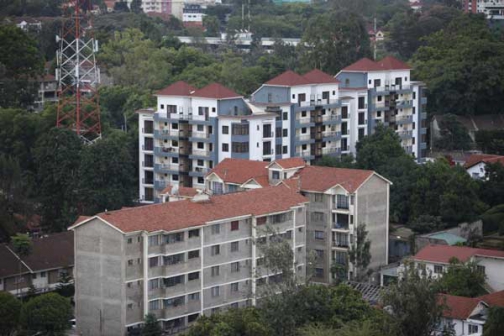 I recently returned to the country after being away for nearly 19 years and marvelled at the growth of residential real estate. I visited friends and relatives in Kilimani, Lavington and Westlands in Nairobi and appreciated the awesome residential and commercial developments.
However, I noted it was not easy locating apartments without the assistance of the caretakers. I understand that there is a law that provides for geo-referencing, which would make it easier to locate housing units in apartments.
Tom, Nairobi.
It is true the Land Registration Act (LRA) provides for geo-referencing which would also make it easier to conduct an official search of a single unit in an apartment.
Currently, housing units in apartment blocks cannot be located on maps as the lands register only has the mother title deed on which the whole apartment stands.
It is for similar reasons that housing units are referred with their block and house numbers which are only known to the developers but not the register at the Ministry of Lands.
For starters, geo-referencing as provided for in the LRA means referring to an object using specific location on, above or below the surface of the earth.
Most land parcels in towns are geo-referenced as they are surveyed to fixed standards and their registrations supported by maps based on precise survey, which apartments lack.
The law also provides that the registrar shall – on geo-referenced property - register long-term leases, issue certificates of leases for apartments, flats, maisonettes, townhouses or offices.
Presently, lack of geo-referencing has made it hard to locate apartments and office suites using maps.
Surveyors concur that geo-referencing is about accurate spatial information critical to decision-making on real estate investment.
Geo-referenced maps
According to the Land Development and Governance Institute chairman Ibrahim Mwathane, the technology, if implemented, will revamp the real estate sector.
For instance, the value of high-rise developments supported by geo-referenced maps will increase and also enable easy identification of properties and boundaries at the click of a button.
Other notable advantages include improving the quality of cadastral maps for use by planners, surveyors, valuers, infrastructure providers and property map users.
It will also minimise property boundary disputes, increase confidence in stating land sizes on title deeds and prevent encroachment.
Geo-referencing would also help in developing of a modern Land Information Management System which will improve administration and management of land.
Surveying experts concur that the development would guarantee rapid demarcation and preparation of plans/maps as opposed to rigorous and slow manual methods.
Legally, geo-referencing, if implemented by the Ministry of Lands, would ensure the development of apartments grow with leaps and bounds.
Flash back to 1987 before the enactment of the Sectional Properties Act that opened the floodgates to construction of apartments, vertical developments of flats and offices could only be registered as sub-leases against the mother titles.
Consequently, original property owners continued to hold the title deed whose determination would imply a pre-determination of the sub-leases.
— The writer is an advocate of the High Court.
Keep it close to the chest
A chest of drawer is a home's best friend. Behind their prim and proper appearance, they are a fantastic at hiding away the clutter.