Things looking up for hopeful home buyers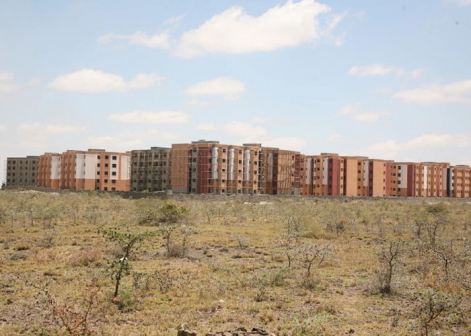 For over a year now, housing indices have been reporting a stagnation in prices for high end homes. At the same time prime rental yields have also dropped slightly. This, put together, with government policy moves promise to shift the focus to lower priced homes, offering those who want to buy homes but can hardly afford to due to the prevailing high prices and shortage of home sin the lower income brackets a lifeline.
A Global Property Guide report released this year indicated that Nairobi is ranked among the most expensive cities in the world and the property market has experienced the highest number of costly houses ever in the last seven years.
House prices and rents are also skyrocketing, making it hard for the low income earners to own and rent desired homes. "Using the ratio/rent, that is years of rent that would be required to buy a property, it would take up to 14 years to own a 300-square metre apartment in Nairobi's up-market residential areas," said the Global Property Guide report.
It noted that the number of people who own homes in the cities is 18 per cent, on average. However, majority of the low income earners do not own homes owing to the few developers ready to finance projects in that segment.
In July this year, the Knight Frank Prime Global Rental Index showed a mixture of rising supply and falling demand, which resulted in a decline in prime residential rents in the first three months of the year. At the time, Charles Macharia, Senior Research Analyst at Knight Frank Kenya, said: "Demand for prime rental properties has traditionally been from expats. Rents have trended lower as we are seeing weakened demand from this segment of the market due to multinational firms downsizing as a result of adverse economic circumstances driven by low commodity prices."
This also followed a trend identified by the Hass property Index in January that showed a decline in rental prices. The Hass Property Index for the first quarter of 2016 said the average price for one to three-bedroom apartments in Nairobi's leafy suburbs was Sh11.8 million.
On the other hand, the average price for four to six-bedroom property was Sh36.5 million, thus largely alienating the lower income earners.
Market slowdown
This was in line with recent projections that has seen a slowdown in the prime market with some analysts saying developer-focus on this market segment was causing an oversupply.
This would then, hopefully result in two scenarios. one a market correction that would see home being more reasonably priced and a change of focus by developers to lower priced homes targeting the lower income brackets.
Fast forward to last month and two things happened that brought focus back to the question of helping Kenyans own homes. This time from the government. First, local firm Suraya Property Group signed a deal with the China-Africa development Fund, a Chinese construction firm and the government to construct 20,000 homes for government employees.
This also a move seen as a possible pressure valve that could ease up home prices for projects open to the general public. At the same time, it was reported that the The Finance Act, 2016 raised the portion of mortgage repayments that will be tax-free from Sh12,500 to Sh25,000. This relief would also be available to those who took loans, other than mortgage, to buy or refurbish their homes.
The trend pointed to a concerted effort to enable more Kenyans own homes in a real estate market where the growth has been witnessed mainly in the high-end segment, with developers giving low cost housing a wide berth.
Developers too are also beginning to focus more on the lower income segments with projects geared specifically to first home owners. One of these is Gakuyo Real Estate.
"We felt we could not neglect the lower income earners. We have the tools to help them through land banking, which protects us from land price shocks, and offer them cheap financing models," Kariuki Musa, the CEO of Gakuyo Real Estate.
Gakuyo is putting up low cost housing projects targeting the lower middle income group in Nairobi, Kiambu, Kajiado and Mombasa. The bonus? Buyers don't have to go through the hassle of raising a deposit, thanks to Gakuyo Zero Deposit Programme.
The firm is financing 6,000 housing units valued at Sh9 billion. Construction for all the units will be complete in two-and-half years. Musa said the most expensive bungalow on an eighth of an acre will go for Sh1.5 million. The monthly payments, he said, are equivalent to the rent the buyers have been paying.
Another developer who went this route even earlier, Suraya Property Group, had one of their largest projects, Encasa, as a conscious attempt to cater for the sub Sh3 million market with what the firm referred to as 'starter homes'.
RISING PRICES
"The increasing price of homes has been pushing the lower income earners out of the formal housing market. The most affected are the young people who are much promising in their careers but cannot afford homes the market is offering. The question is: Who will house them?" asks Gerald Kariuki of Alliance Property Brokers Kenya Limited.
The rapid population increase in Kenyan cities is mainly contributed to by the low income earners. Unfortunately, most developers are still reluctant to tap into this market segment.
"Cities are expanding rapidly, resulting in a mismatch between demand and supply. Residential property in Kenya has also appreciated to a stunning 357 per cent since year 2000," says Lawrence Murage of the Nairobi Securities Exchange.
Murage says that real estate players need to invest in the low cost housing developments to meet the demand.
The government recently weighed in on the matter in an attempt to woo more developers into housing this market segment. The government has pledged to give a 15 per tax break to developers who put up at least 400 low cost residential houses.
Lukas Mithamo, a loan officer and a banker, says that the shift of focus to the low income segment is inevitable since the upper middle class beginning to get crowded. "There are very few individuals in Kenya with dreams to own homes that have an "expatriate pocket" or valuable income to finance a mortgage and buy those high-end developments," says Mithamo.
He says it is now easier for banks to finance low cost houses because they sell faster. "Some years back, banks were shying away from financing low liquidity loan facilities. However, today, developers are spoilt for choice since a number of them can prove to the financiers that they are capable of repaying loans with ease," says Mithamo.
He, however, says that low cost housing projects are still risky ventures and ought to be approached with a lot of cautiousness. Developers should have back-up plans to cushion them against risks that can bring them down.
Musa says that real estate market players have been putting much emphasis on the high-end market since the returns are high and looking down on low cost housing.
"We saw this as a gap and moved in to fill it early despite the fact that it is associated with low profits and immense risks. We felt we could not neglect this market that even banks were largely avoiding," he says.
He says that until recently, low cost housing was associated with high risks since the target group, which encompasses the low income earners, has unreliable sources of income.
"Banks shied away from financing low income housing projects due to the risks involved. Bank financing was equally expensive, a cost that would be passed to buyers. Furthermore, most of low income earners do not qualify for bank mortgages," he says.