KCB: We fund projects that change people's lives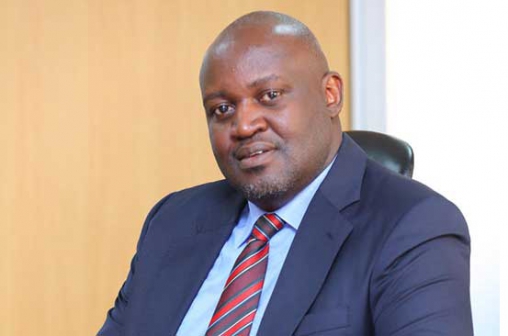 Kenya Commercial Bank is one of the key lending institutions in the country financing large infrastructure projects. PETER MUIRURI talked to Kennedy Ouko, the bank's corporate banking director, about what they consider before deciding which project to fund
The Kenya Commercial Bank is one of the financial institutions funding large infrastructure projects. What do you look for before deciding which project to fund?
Our policy in such projects is shaped by the overall bank strategy of participating in sectors that are key drivers of the economy. They directly affect the country's GDP, create employment as well as their general ability to generate income for the group and investors as well. We always ask ourselves if such projects will be relevant, sustainable and be of benefit to Kenyans 10-30 years down the line.
For instance, we are funding a number of contractors working on a total of 2,200 kilometres of roads in the country. In private development, we are the key financiers of The Village Market mall expansion.
Roads have contributed immensely to the country's development in the last decade while there is phenomenal growth in the retail market where malls have become the focal points for service providers.
Are there some projects that you may deem to be too small to finance?
We can fund a project worth Sh15 billion at any given time. This is about 25 per cent of our working capital. Of course some projects may be too small to make significant returns for the bank.
On the other hand, we can take bigger projects and share financing costs with other lending institutions.
How does the bank assess the risks involved in such large construction projects?
Well, remember that KCB has been around for 120 years. We have seen what works and what does not work.
We borrow a lot from this vast experience before putting pen to paper. In addition, we have a robust credit team that assesses all the risks and mitigating factors. Our first line of defence is our core sales team that should smell a good deal a mile away.
High interest rates have been the elephant in the room for so long. Will they ever come down?
We all wish they were lower than they are. However, nearly all local financial institutions have to use short-term deposits to fund long-term projects such as mortgages that have an average tenure of 15-20 years.
People only look at the rates from the customer's point of view. It would be good for Kenyans to understand that we have to recoup our investments after a long period of time. That is why we focus on growing the business and thus expand the pie.
Funding real estate projects demands that you deal with lands offices across the country. How do you navigate the bureaucracy in these offices?
Land matters can be boggling and time consuming for the uninitiated. Again, having been around for a long time, we have fostered a good working relationship with such government agencies, especially in verifying security documents.
Of course, computerisation of land records will go a long way in easing the process. The Kenya Bankers Association continues to lobby all stakeholders in the system to clear any issues that need further redress.
How does Kenya compare with the other regional markets where you have a presence?
As global reports indicate, Kenya is a mature market and only comparable to South Africa and Nigeria. Still, we cannot ignore the other smaller economies in the region such as Uganda, Rwanda and South Sudan.
The East African region itself has a population of over 160 million people in need of services such as good schools, hospitals, and proper housing. With a ballooning middle-class in the region, we can only assume that our presence will contribute greatly to further developments in these areas.
You have clocked 22 years at KCB. How is your day like?
I am usually in the office by 6:15 in the morning. I set the agenda for the day and catch up on current developments. Then there are business meetings to attend. I try to be out by 4:45pm before hitting the gym. Life needs some balance.