The good and bad sides of living in an apartment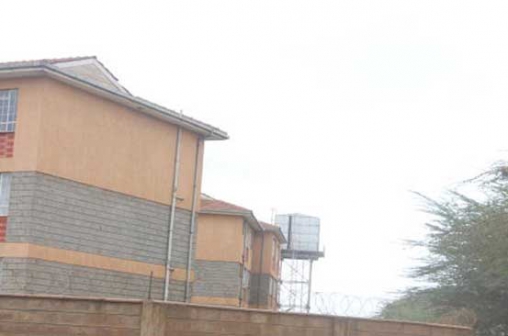 Apartments have become common feature in Nairobi and other major major towns around the country, attracting different categories of people. Areas such as Kilimani, Kileleshwa, Lavington and Karen in Nairobi have elegant apartments, with more still coming up. But why do people rent or buy apartments?
Security
Apartments are more secure compared to stand-alone houses. In many apartments, you are likely to find more than one security guard.
Every car is given a code when entering and leaving to ensure no strange cars get into the compound.
Also, many apartments have electric fences, not to mention the fact that thieves find it difficult to enter a place where many people live.
Cost effective
Many apartments are affordable. A maisonette in Runda or a double-storey house costs about Sh200,000 per month or you can purchase it for Sh100 million as compared to an apartment in the same area which will costs between Sh80,000 and Sh100, 000 per month and can be purchased for Sh80 million.
Social amenities
Most apartment owners have built recreational amenities such as swimming pools, gymnasiums, members clubs, jogging tracks and cinemas. This ensures your long weekends are taken care of. Some apartments have shops, supermarkets, malls and clinics.
Low maintenance costs
Majority of apartment owners hire management companies and caretakers to maintain their property. In some cases, the residents share the cost of paying guards or cleaners.
Accessibility
A good number of apartments are built near commercial centres and main roads, making transportation easy.
Sense of community
Many parents are comfortable with apartments because of security for their children. Children also make friends to play with. Apartments create ground for socialisation through daily interaction with your neighbours.
Space
Apartments subdivisions are convenient: We have the living room, bedroom and kitchen. This makes arrangement easy and lessens time taken to carry out an activity.
Despite these advantages, apartments also have shortcomings like lack of privacy. It is not possible to lead a private life in a compound of 20 or more people.
These accommodations are also noisy and it is difficult to enjoy peace because of children and some neighbours who play loud music. Some apartments also have clubs and bars.
Space is also minimal in apartments; some apartments offer parking for only one car, making it difficult to own more than one car.
Still, many people prefer living in apartments because of company and the friendly atmosphere.