Sh350 million to transform 1970s Bungoma hotel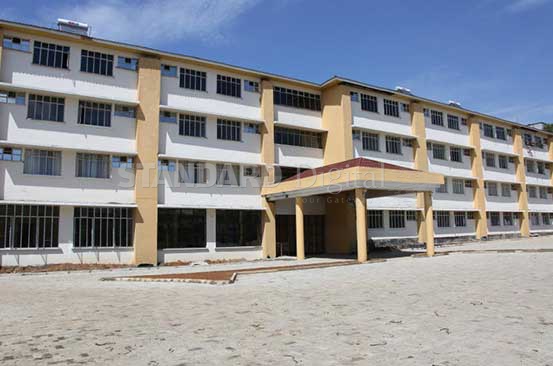 he hospitality industry in Bungoma County received a boost following an investment of Sh350 million by a local investor, Wycliffe Wangamati, to transform the famous Tourist Hotel into a three-star facility.
Established in 1979, the Tourist Hotel is owned by Bungoma Teachers Sacco but it had been leased to Bonito Hotel Ltd for a period of 21 years. Teachers began contributing towards its construction in 1969.
Wangamati said he aims to create employment and encourage people to invest to spur economic development in the county. "The teachers, who are the owners, have not been benefiting from their project as a result of mismanagement and delays in rent payment. I will share profits with them so that they can earn their dividends," he said.
Change
Some of the new developments include Club Oval, which can accommodate 500 guests. Edwin Walela, Project manager says they want to market Club Oval as a brand.
"We saw a business opportunity and embraced it. Our plan is to make it a five-star hotel in five years," said Walela.
This is the biggest hotel in Bungoma. "During sports tournaments or big workshops, accommodation has been a challenge. The only hotel with a big bed capacity was Elegant with 44 rooms. This was an opportunity for our investor," said Walela.
The hotel stands on a three acre piece of land. Previously, the place had two buildings which were demolished and the design changed. ""We changed the design of both buildings after realising that restructuring was the only way to bring life to the place. We began with the wall and we hope by September renovations will be complete,'' added Walela.
Renovations began last year April. Since it opened its doors late last year the facility has offered services to the Constitution Implementation Commission, Judiciary, Financial institutions, politicians, teachers ,Mr. and Miss heritage pageant and several schools within the county.
Underdeveloped sector
Despite the fast growth of the town since 2013 after devolution took root, the real estate sector is still largely underdeveloped in Bungoma town, which serves as the county headquarters.
A good number of people working in government offices, including the county government, stay in satellite towns like Kimilili, Chwele and Webuye and commute to work daily.
"There is an acute shortage of standard and affordable houses in Bungoma town. There are few developers around to provide housing for the town residents, whose population is increasing by day," says Ham Manyonge, the CEO of Matokho Investments, a real estate agent in the town.
He notes that a good chunk of the land on the outskirts of the town is still owned by individuals who are the original home owners and they reside on the land, a factor that has slowed down development of the real estate sector.
"These people who own and live on big pieces of land near the town should be asked to develop the plots or dispose them to those who can put up rental structures," he says.
Leap of faith for man behind biggest hotel in Machakos
Why would a technocrat with a successful career in the aviation sector ditch the skies for the hospitality industry? That question may have rung several times in the mind of Alphonse Kioko, the Harvard Business School-trained investor behind Gelian Hotel, the newest and biggest hotel in Machakos.