'Taita International Mining City will transform lives'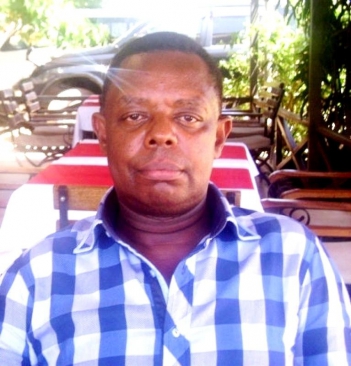 Dr Constantine Mwadime is the director of Costa Homes Ltd, Costa International Ltd, Kingdom Mines and Minerals, Dreamland Mines and Minerals, Coast Treasures Mining Limited and several other real estate and mining companies in Kenya. He spoke to PASCAL MWANDAMBO on the proposed Taita International Mining City
1. What kind of projects are you involved in?
Most of my companies are involved in the mining of industrial minerals as well as offering real estate consultancy services in the upmarket areas of Nairobi and Mombasa.
2. What do you think of the real estate trends in Kenya?
The real estate industry in Kenya is growing rapidly. The growth of the economy is making the sector grow very fast because it is now easier to access funds to buy houses.
Apart from the mainstream banks that have been giving mortgage loans to home buyers, we now have micro-finance institutions and private lenders who are financing real estate projects.
There is also the new concept of building houses through joint ventures in which the land owner provides only the land and the developer provides 100 per cent funding for the project without charging the title.
3. How does the land factor affect real estate trends?
The rise in land prices leads to a corresponding rise in the cost of construction. This is one of the reasons housing prices keep rising.
4. There has been rapid growth in urban populations in recent years. How has this affected the real estate industry in urban areas?
Rapid growth in urban populations is pushing the demand for housing up. Currently, the demand for housing in Kenya is higher than the supply. When the demand for anything is higher than the supply, prices go up.
The rapid growth of cities and towns is causing real estate to become expensive and at the same time is contributing to the shortage of housing in urban areas.
5. How was the proposed Taita International Mining City conceptualised?
The concept came up when one of my companies known as Dreamland Mines and Minerals decided to do a geological survey to establish the kind of minerals found within Taita Taveta County.
We hired senior geologists and geo-physists who went to several ranches and private farms and carried out surveys to establish the quantities of different types of minerals in the county.
Huge deposits of iron ore, copper, titanium, manganese, nickel, limestone and gemstones were discovered.
On some of the ranches, the survey showed up to 50 billion tonnes of iron ore; in other places, we discovered 12 billion tonnes of manganese and within an area of 600 square kilometres, we had a total of 300 billion tonnes of both iron ore, copper, manganese, titanium and nickel.
Having discovered that the county has huge deposits of minerals, we started marketing the county as a mining destination to foreign investors and at the same time we began to see the need for value addition projects and mineral processing industries.
That is how the idea of developing a minerals processing city came about. It is a tool for attracting investors to the mining sector in Taita Taveta County.
6. What impact will it have on the mining industry in Taita Taveta and the land and real estate sector in general?
Through this initiative, the mining industry will be run in a more formal and organised way. The mining industry will create numerous employment opportunities and help alleviate poverty.
Land value is expected to go up, which is a good thing for those with parcels in areas where the city will be located.
The many employment opportunities will also raise the demand for housing.
7. How will such a mega project be funded?
The project is a purely private initiative driven by both local and international investors. Already, we have received expressions of interest from several embassies. We plan to attract investors by giving them free land.
8.One of the thorny issues has been availability of land, especially for putting up county headquarters in Mwatate. How and where will you get land for the proposed city?
When one is doing a project aimed at benefiting the community, chances of getting support from both local and foreign donors are high.
There are people with huge tracts of land in Taita Taveta County.
When some of them learnt we had intentions to transform the lives of the people who live in the county by creating a mining city, we began to receive offers from land owners.
We already have a deal with one of the ranches and very soon, the vision of developing the city will start to become a reality.
9. One challenge in Taita Taveta County has been the lack of affordable housing for the average income earner. How will you address this issue in the proposed new city?
Even though our major focus is on mineral and steel-related industries, we shall also develop residential and commercial buildings.
We will make sure we put up affordable housing. One of our objectives is to empower our people economically through the mining city and hence we shall endeavour to provide city dwellers with affordable and decent housing.
10. How different will the Taita Taveta International Mining City be from similar upcoming ventures, such as Tatu City?
The most unique thing about Taita International Mining City is that it is a wealth creation city.
I strongly believe that through this initiative, several multi-billion shilling companies are going to be raised and through them, we shall also raise multi-millionaires.
Go for edible landscaping
If the idea of growing edible plants alongside ornamentals sounds a little far-fetched, it is understandable.