More Kenyans buy homes through mortgages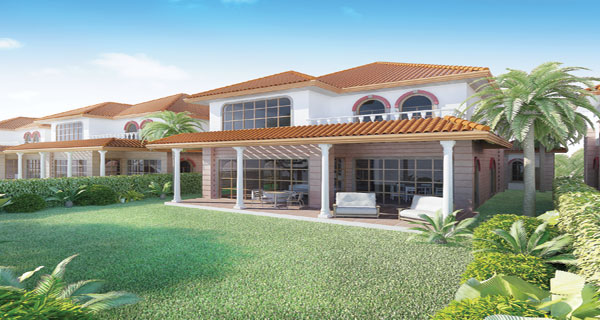 Despite survey reports indicating that the housing industry is cash-driven, first-hand information shows that most buying is mortgage-based.[PHOTOS: FILE/STANDARD]
By FRANCIS AYIEKO
For the last two years, survey reports have consistently suggested that mortgage uptake is at its lowest point ever in about ten years, blaming the trend on high interest rates.
Indeed, The Hass Index Report for the second quarter of 2013 released in July said cash purchasers are dominating the housing market "as Kenyan banks continue to hang onto their profit gains from high lending rates".
But the reality on the ground is changing. Komarock Phase Five, a middle-income project, for instance, is being developed by Housing Finance. Of the 162 units (most of them are complete), only about 30 are cash buys, according Housing Finance's on-site sales official.
Not isolated
On July 10, this writer did a physical list count at the site and found that of the 110 buyers listed, only 21 were cash buyers. The mortgages were from different banks.
Industry experts say this is not an isolated case. The truth, they say, is that more Kenyan homebuyers are turning to mortgages, despite high interest rates.
"Cash buyers are found in the high-end market segment and only account for 20 per cent to 30 per cent of all transactions in the housing market," says Caroline Kariuki, the Managing Director of The Mortgage Company.
Throughout last year, Kariuki said in The Mortgage Report released simultaneously with The Hass Index Report quarterly, that mortgage uptake was dismal because of high interest rates. This, she says, has now improved adding that 50 per cent to 70 per cent of homebuyers take mortgages. These, she notes, are mainly middle-class Kenyans earning Sh100,000 and above, and can afford a house that costs Sh5 million and above.
"The middle-class normally buy through mortgage. That market has grown quite significantly," she says.
property prices
The Komarock Phase Five houses — four-bedroom maisonettes of varied plinth areas — were going for between Sh6.8 million and Sh9.9 million.
Stephen Omengo, an associate director and senior valuer at Tysons Limited, says most home seekers "buy through the margin", meaning they can afford a deposit and arrange a mortgage.
"Many people want to own a house but finance is a problem. High property prices have locked out most cash buyers. So people see no need to wait because prices will keep going up," says Omengo.
He adds: "Most people, therefore, find it easier to lock it through a mortgage and pay installments as the property appreciates in value."
Omengo estimates that of the home-buying valuation requests they receive, mortgage-oriented purchases account for about 70 per cent. He says not all those who buy by cash go for valuations, but for mortgage takers, valuation is a must.
"It is true that mortgage is expensive, but for a mortgage taker, the consolation is that property appreciates in value," notes Omengo.
Kariuki says the growth of the country's middle-class has seen growth of mortgage uptake for the last few years. Last year alone, TMC, Kenya's first independent mortgage brokerage firm, successfully helped negotiate 200 mortgage applications.
She says for a Sh6.5 million house, one would be required to pay Sh100,000 in monthly installment and mortgage insurance. That means you must be earning at least Sh200,000 per month.
Bigger portfolio
According to Central Bank of Kenya's Bank Supervision Annual Report 2012, the number of Kenyans
holding mortgages grew from 16,029 in December 2011 to 19,177 by December last year. The outstanding value of mortgage loans increased from Sh90.4 billion in December 2011 to Sh122.2 billion by December last year.
On the other hand, the average mortgage loan size increased from Sh5.6 million in December 2011 to Sh6.4 million by December last year. The increase was partly attributed to increase in property prices. "Once the interest rates become more friendly," said Kariuki, "more people will take mortgages."