Ruto allies sue NCIC over hatupangwingwi phrase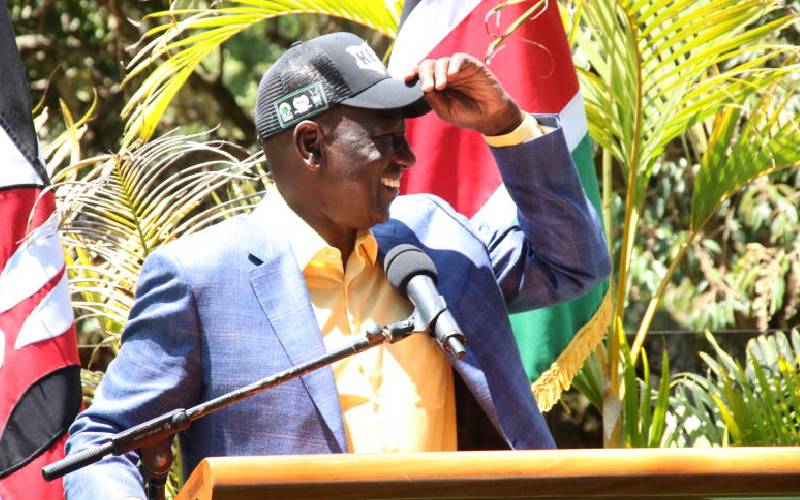 A group of lawyers affiliated to Deputy President William Ruto have filed a suit against the National Cohesion and Integration Commission (NCIC).
In the petition filed in the High court of Kenya under Judicial review division, the lawyers argued that the commission acted against the law when they announced the ban on some words.
Additionally, the lawyers said the declaration may be used to institute criminal or related proceedings against millions of Kenyans exercising their freedom of expression.
"The process of classifying and teeming words as hate must not be misused or otherwise used as an avenue to settle political scores in the guise of encouraging national cohesion and integration.
"The process must not also be used so as to confer undue political benefits to other political groups and formations in the upcoming elections," read an excerpt of the petition.
The petitioner expressed concern with the banning of the words hatupangwingwi and watajua hawajui which they claimed are aphorisms of freedom of expression used by Kenyans and are well protected by Article 33 of the constitution.
"The said words do not amount to hate speech and or any other negative connotations," read the petition.
They further accused NCIC of classifying and banning the said words without any lawful justification and therefore acting ultra vires taking sides and descending into the arena of politics.
"Unless the court intervenes and restrain the respondents from implementing its decision, there is a real likelihood that rights of Kenyans to freedom of expression fair administrative action, equal treatment and benefit of law, freedom and human dignity will be curtailed without a just cause," the petition read.
The lawyers want the High court to issue court orders to stop the commission from implementing its ban.
UDA's Secretary of the Legal affairs Edward Muriu said their moves seeks to restrict State machinery from misusing the move by NCIC to institute criminal proceedings against them in bid to intimidate them.
"That is a scheme to intimidate those of us who support Ruto and those of us who are vying on UDA party, we are alert and we will stop such efforts," Muriu who is vying for Gatanga parliamentary seat added.