Clerics call out politicians over early campaigns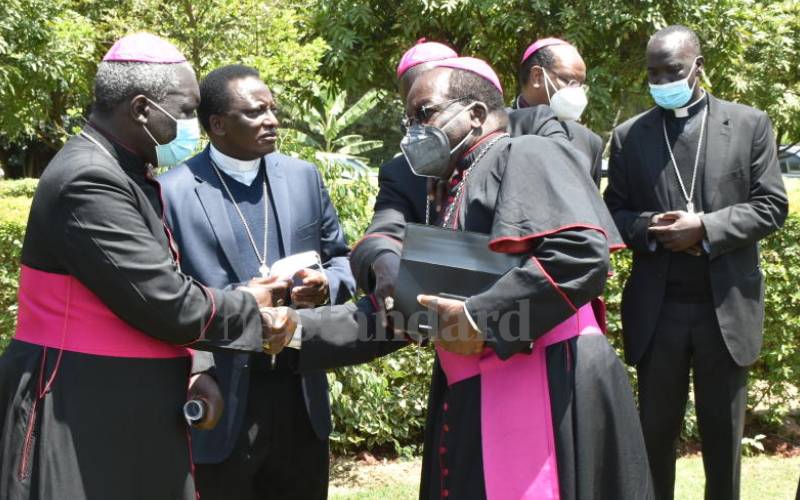 The Kenya Conference of Catholic Bishops has called out politicians for neglecting their jobs of serving Kenyans and embarking on almost full-time campaigns at a time parts of the country are struggling with famine and poverty.
The clerics have also decried what it allegedly calls "early signs of rigging and manipulation of the forthcoming General Elections" which they attributed to the movement of citizens to register in stations away from their places of residence.
"We remind leaders that if they continue to promote ethnic mobilisation and balkanisation, they risk exposing our country to grave danger," read the statement.
Further, they called on Parliament to enact the necessary reforms in electoral laws that will guarantee free, fair and credible elections in August 2022.
Spending limits
On September 30, the National Assembly voted to revoke the Campaign Financing Limits Regulations which would have seen spending limits imposed on aspirants. Presidential candidates would have been limited to spending Sh4.4 billion and political parties Sh17 billion.
The Election Observation Group (ELOG) has also called out parliament for stalling with some reforms in the election laws.
The religious leaders also expressed concern at the increasing disregard of Covid-19 regulations during rallies that pull in thousands of supporters who don't maintain social distance and some do not have masks on.
"We risk sliding back to a serious infection crisis if this recklessness is not contained," said the bishops.