Political parties shouldn't be tribe-based – DP William Ruto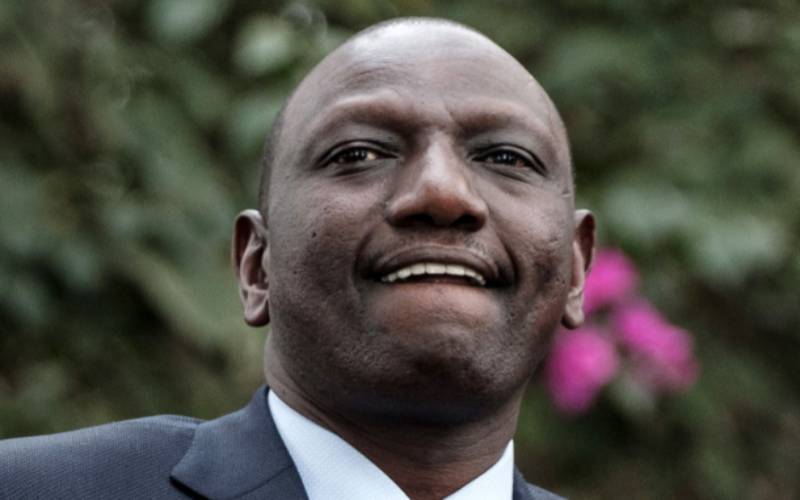 Deputy President William Ruto says political parties seeking to project a national outlook should not be tribe-based.
Ruto was in Kisumu during a three-day tour of Nyanza counties as he seeks to broaden his national support base ahead of the 2022 General Election.
Speaking on Dholuo FM station, Nam Lolwe, on Wednesday, November 10, the DP said tribe-based political parties are recipes for disunity.
"You cannot run a tribal political party for 15 years [yet you claim it's a national party]," the deputy president said.
"How would you run for the presidency, yet your political party has a tribal outlook?" he posed.
The DP reiterated his previous remarks, that he'll run for the presidency on a United Democratic Alliance (UDA) ticket.
"[UDA's] wheelbarrow symbol indicates that, as a party, we are committed to working for the people. I'm wondering why people are criticising UDA for adopting the wheelbarrow symbol, yet you'd hardly hear me faulting them for having oranges, lions and many other items as their party symbols," he said.
In the interview, the DP said he would prioritise funding to the agriculture sector so as to revive the ailing sugar industry in Western Kenya.
During his first day of the Nyanza counties on Tuesday, November 9, Ruto told stakeholders at a meeting in Kisumu that he would place the low and middle-income earners at the core of his government operations.
The DP addressed Kisumu Central residents on Wednesday morning, with trips to Migori, Homa Bay and Siaya lined up between Wednesday and Thursday.