Governor Alfie Mutua is still on a losing streak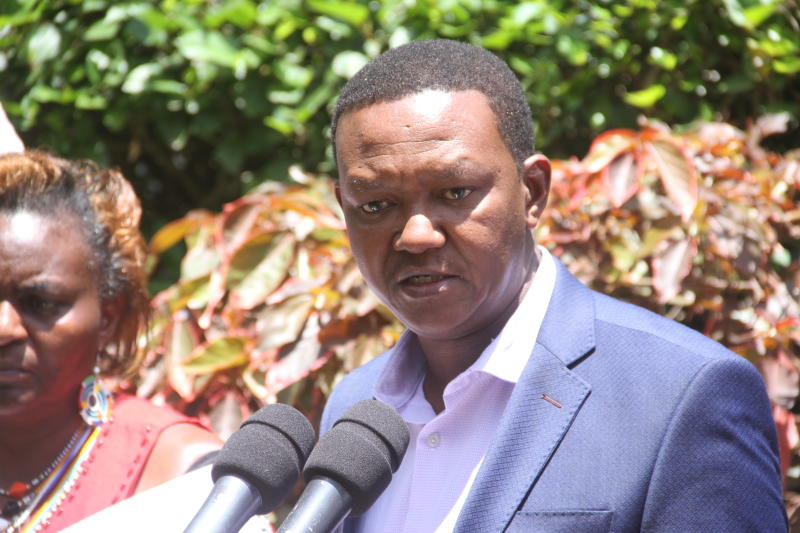 Barely weeks ago, Machakos Governor Alfie Mutua said he wanted to be President of the Republic of Kenya. Then he said he was happy to serve as deputy president, declaring his youthful vigour and "chap chap" attitude to help steady the old and experienced elder, Raila Odinga aka Tinga, aka Baba. This week, Mutua scrammed out of Azimio coalition, claiming he was yet to receive a copy of the pact signed with Baba's party, and which is chaired by Prezzo UK, whom Alfie thanked personally, before declaring cryptically: "hii ni siasa (this is politics)".
I think that quip is both revelatory and insightful. The comment was directed at Prezzo UK; it was an affirmation that Alfie still values his friendship. And if one has friends in high places and they hold crucial party info that Alfie needs so desperately, why isn't he able to secure the cooperation of those friends to access the document?
I'll not join Alfie's detractors who have been trolling him online, on trajectories of a personal nature. One shouldn't kick a man when he's down and Alfie's remarkable climbdown from a presidential to vice presidential candidacy, to a politician without portfolio, must rankle even a most astute politician.
Rather, my curiosity is piqued at Alfie's new-found obsession with papers. He flashed a copy of his One Kenya agreement like a badge of honour, before the court declared the agreement wasn't worth the paper it was written on and that Alfie legally remains in Azimio.
Poor Alfie! He's been on a losing streak for a while…